So, farewell then, Flip. Cisco, the networking giant which bought the YouTube-friendly camcorder family in March 2009, today said it is ditching the product line.
Cisco paid $900m for Pure Digital, the company which brought the Flip line to market in May 2007, a year after releasing its first, Pure-branded camcorder.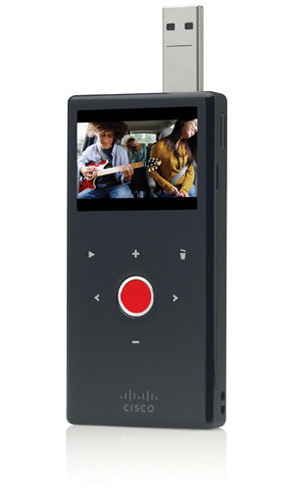 The Flip line has proved hugely popular with punters, though it has of late faced increasing pressure from smartphones, many of which now shoot 720p HD video too - and can present it on large touchscreens.
Presumably, that's one reason why Cisco isn't looking to sell the Flip line on as a going concern. Instead, it is shutting the business down - contributing to the 550 job cuts the company also announced today - though it promised to put in place a "transition plan" for the maintenance of the FlipShare video upload service. ®