Nissan Leaf electric car
The e-car for the rest of us?
---
First Look You'll either love the Nissan Leaf's look or hate it, but as the UK's first mass-market e-car - if you can call 500 or so vehicles, all pre-sold, a readily available product - it doesn't deserve ignoring for its Micra-on-the-rack exterior.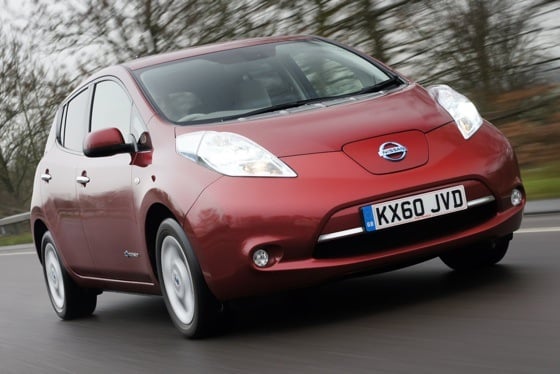 New Leaf: the headlamp design reduces wing-mirror airflow noise, apparently
Trying to make the e-car more conventional is a good thing. Whether full plug-ins or hybrids, e-cars are inevitably going to take an ever larger amount of forecourt space over the coming years. Price and range aside, getting the things to look like cars, not something out of Logan's Run, is crucial.
But not too mainstream, eh? To sell a car with some might say 'issues', others 'flaws' - £25,990 after the five-grand government subsidy; 110 miles on a full charge - you have to try and come up with something extra: a car that is "designed as an EV from the ground up" with "looks that are as distinctive as its power train".
Most drivers want a car that's distinctive, that stresses individuality, and the Leaf seems designed to appeal to people like the stereotypical - and almost certainly mythological - Apple buyer, willing to pay extra for styling over performance, or nebulous notions like eco-credibility.
The Leaf's accompanying iPhone app - Nissan is considering Android, but says it has nothing firm in place yet - sets the tone.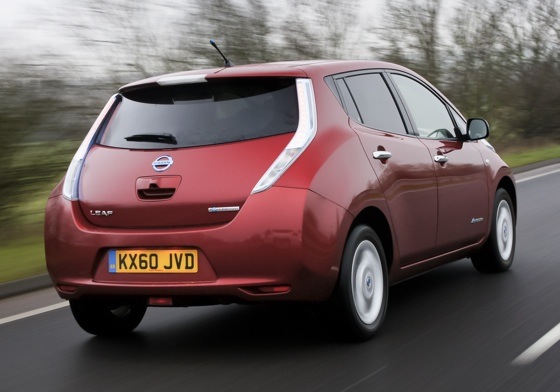 Big back end
Carwings, as it's aspirationally called, talks to the Leaf over a hidden Wi-Fi network. The WLAN is password protected, but whether to the maximum possible extent - WPA 2 - Nissan's demo staff couldn't say.