NASA astronaut Cady Coleman and Jethro Tull founder Ian Anderson hooked up late last week to pay homage to Yuri Gagarin when they whipped out their flutes for "the first space-Earth duet".
Coleman is currently aboard the ISS as part of the Expedition 27 crew. Anderson was on tour in Perm, Russia, and took a moment to join the musical salute to "rocket heroes":
The tune is an extract from Bourree, which Jethro Tull played while on a US tour during 1969, as Neil Armstrong and Buzz Aldrin stepped on the Moon.
Anderson fan Coleman has one of her idol's flutes with her aboard the ISS, as well as her own instrument. She's also got a penny whistle and flute belonging to Irish group the Chieftains.
She said of space flautism: "It is really different to play up here. I've been having the nicest time up in our Cupola. I float around in there. A lot of the times I play with my eyes closed."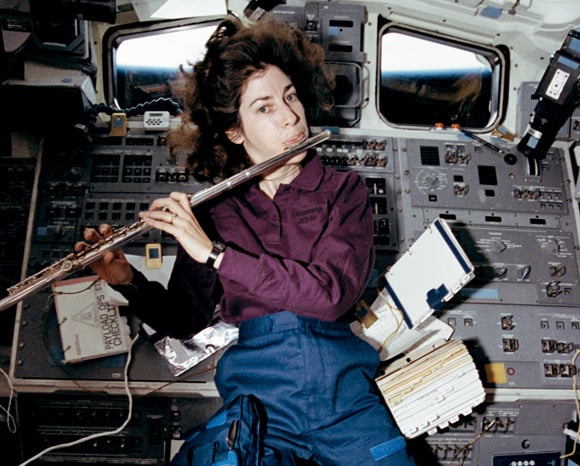 Coleman isn't the first astronaut to play a flute in orbit. Ellen Ochoa (see pic, above) tickled the keys back in 1993, when she was aboard Discovery on its STS-56 mission.
Unless there's something they're not telling us, Yuri Gagarin didn't have a flute to hand on 12 April 1961 when he became the first man in space as his Vostok 1 spacecraft took him on a 108-minute orbit.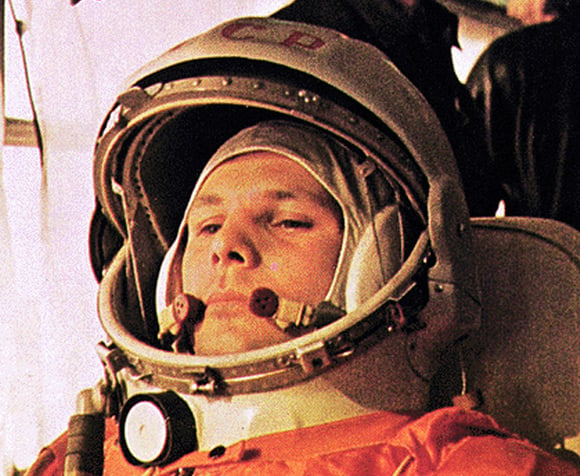 Time magazine declared: "Triumphant music blared across the land. Russia's radios saluted the morning with the slow, stirring beat of the patriotic song, How Spacious Is My Country. Then came the simple announcement that shattered forever man's ancient isolation on earth." ®