The Eee Pad Transformer, which maker Asus is pushing hard as a netbook-tablet combo - with the appropriate optional extras, natch - has slipped, at least according to Amazon.
Originally due for release this month, the gadget is now being reported as due to ship almost two months from now, on 1 June.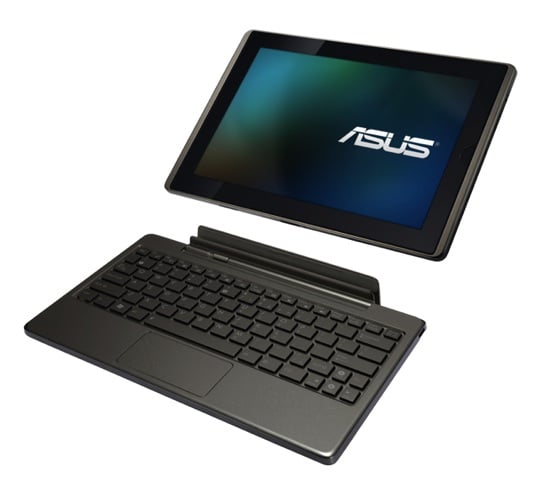 Says Amazon in a note emailed to pre-order punters: "The release date for the item(s) listed below was changed by the supplier."
Other online retailers are still listing April or May as shipment dates.
You can read Reg Hardware's initial, hands-on thoughts about the device here.
Amazon wants £430 for the Eee Pad plus clip-on Qwerty keyboard, or just £380 for the 10in tablet, which will run Android 3.0 Honeycomb on its 1GHz dual-core Nvidia Tegra 2 processor - alone.
Can't wait? Acer's 10in Iconia A500, which has essentially the same spec as the Eee Pad, can be had from the same supplier for just under £450 - £530 if you take the version with 3G on board. Both are due on 1 May.
The real winner is Apple. How many buyers, seeing the wait, will opt instead for an iPad 2 they can have now? On in, ahem, 2-3 weeks if they order online... ®
Thanks to Reg Hardware reader Adam for the tip