This article is more than 1 year old
Research scientist: Cloud is good for IT pros
Skilling up
"Cloud computing does not mean the end of the IT professional." So says Professor Marin Litoiu, research professor at York University in Canada, erstwhile IBM research director and now one of the world's foremost thinkers on cloud.
This may seem a strange statement - coming from a man who has predicted that cloud computing will spell the end of desktop computing and institutional servers inside the next five to ten.
But Litoiu is convinced the cloud is a creative, not destructive, disruption. "Not all operations can (or are desired to) be automated. Plus, the cloud providers will have large IT teams.
"I assume that the pace of innovation will increase"
However, we'll probably see a shift in the skills and jobs in IT profession towards more complex and challenging tasks." Speaking to The Register, he considers the impact of cloud technology on industry and the people working with the technology and chats about his latest project – funded to the tune of half a million (Canadian) dollars from two new grants.
"The original goal of cloud computing is to make computing more affordable, convenient and efficient. Also to speed up the IT processes, which take way too long, are inefficient, and sometimes unreliable.
"It is hard to predict what will happen when cloud is a prevalent reality. But I assume that the pace of innovation will increase, since the IT researchers and developers will have more time and resources to dedicate to creative tasks. "
He recently received a six-figure grant towards a new lab space at York that Litoiu hopes will be up and running "in the fall of this year".
Model predictive provisioning
"I conduct my research in a "virtual" lab right now. I use a small "private" cloud hosted in one of York University data centres and I also use the Amazon public cloud. In the private cloud I conduct completely controlled experiments at the infrastructure level. In the public cloud I conduct research at the platform level."
For the time being, this is enough. But once the new lab is operational, the brakes can come off the work.
"The project that I am conducting right now is 'model predictive provisioning in cloud'.
Specifically, I am looking at how to make the web applications running in cloud to automatically request and release the right amount of resources [to and from] cloud.
"If the web application has an increased number of users this moment, it requires an increased number of resources (more servers, for example) to serve the requests. If the next hour the number of users decreases, it will require [fewer] resources (servers) and in that case it should release those that it does not need.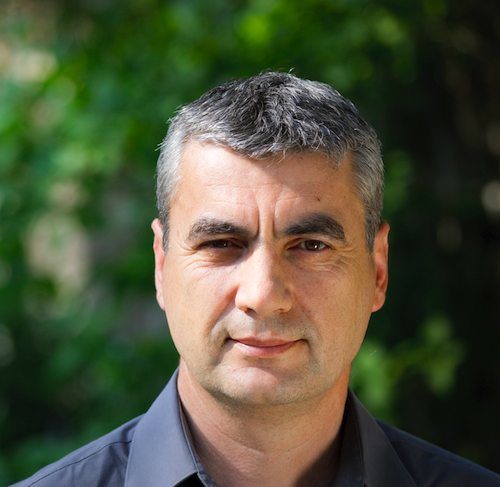 Litoiu: Cloud is a force of creative disruption for IT pros
"Predicting the right amount of needed resources requires a model that is a quantitative dependency between the number of resources, the number of users, the response time of the application and other variables. Using this model, the application should periodically calculate the needs and negotiate with the cloud the amount of resources."
With his long background in industry, Litiou sees the need for strong links between the academic and business worlds, both for technology transfer, and for his students to develop an understanding of the real world.
"The goal of academic research goes beyond the short term application in industry. It aims at creation of knowledge and dissemination of this knowledge. That being said, my research is done in collaboration with industry and there is always this goal of technology and knowledge transfer to industry. There are mechanisms in place to make this happen as the collaboration is very close, but we do not aim for "immediate" application."
He's been quoted as saying that in ten years, everything will be running on virtual systems. The barriers to this are "mainly technological", he says, and as such will need people to help overcome them.
Research and work
"For a company, small or big, the cloud promise is more that an easy way to get a Virtual Machine (VM) over the internet. They need to configure their own IT infrastructure and have all the mechanism to govern it.
"A cloud should offer all the services that normally an IT department offers today. But those services have to be automated, that is, performed by the cloud management software. And this requires a lot of research and work."
"Regarding trust in automation, we already trust in software and computing a lot: computers do on-line banking and ecommerce, land planes and drive trains, automate complex manufacturing processes. So the cloud computing won't bring big changes in that regard.
"That being said, there are concerns with regard to privacy and security in cloud. Keeping the private data on somebody else computer poses some risks and those risks need to be mitigated before we fully trust the cloud." 
 
®