Need for Speed: Shift 2 Unleashed
Geared up for action
---
Racing ahead
More than mere tableau, the helmet-cam's immersion is unparalleled. But the intense effects can begin to distract from the business of racing. The concentration demanded by the constant tarmac tussle makes the effects feel like a nuisance, and you soon wish they were optional, or at least scalable.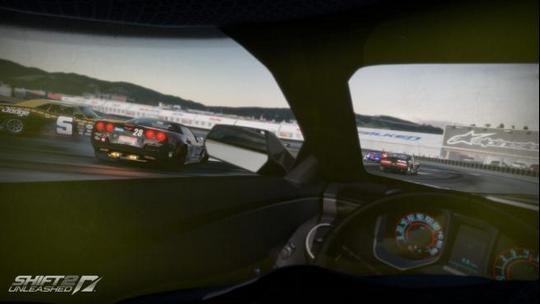 Mirror image
Despite the welcome return of Autolog from stablemate Hot Pursuit - providing persistent social networking features to record performances, recommend races, share pictures and replays - Shift 2's on-line offering also feels like a nuisance at present, at least on the PS3.
While it's possible some of its woes could be attributed to the recent PSN attacks by Anonymous – which at the time of writing have now been suspended – many can not. Lag was constantly apparent, and the game often crashed during loading and in races. Racing was also plagued by quitters, which, going unpunished by the holistic system of XP, meant the field all too frequently dwindled with each and every crash.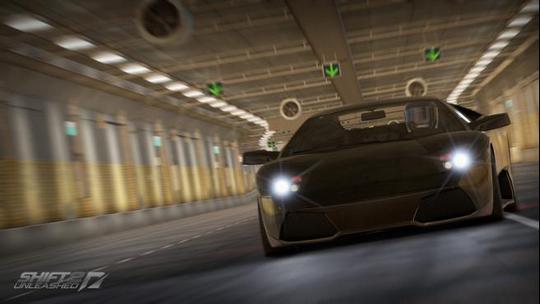 Tunnel vision
Verdict
Once Shift 2's on-line issues have been patched out, its comprehensive suite of modes should extend the experience well beyond the generous career mode. But, like my Zonda F after a circuit of the Riviera Monte Grande's bruising hairpins, the game's punitive collision system and protracted crash animations will prove much more difficult to repair. ®
More Racing Games

Motorstorm:
Apocalypse
Nail'd
Gran
Turismo 5
Need for Speed:
Hot Pursuit
F1
2010

Need for Speed: Shift 2 Unleashed
A beautiful, adrenaline-pumping racer let down by an ugly, often unfair collision system. Available on PS3 (tested), Xbox 360 and PC.
Similar topics
Narrower topics