NSFW A Menorcan political candidate has caused a bit of a rumpus ahead of Spain's forthcoming municipal elections with a seriously in-your-face advert in the local press.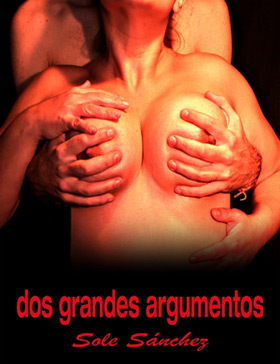 Sole Sánchez Mohamed, head of the Partit Democràtic de Ciutadella (PDC), posed with an evidently willing pair of male hands to make her point, or rather, pair of points. The caption declares: "Two great arguments."
To further her election cause, the wannabe mayoress of Ciutadella appeared in monthly magazine Més Iris Menorca dressed only in her smalls while adopting "sadomasochistic poses", as you can see here (NSFW).
Ms Sánchez Mohamed's bare-chested political cheek hasn't gone down well with the left-wing party Esquerra de Menorca, which has filed a complaint with the Institut de la Dona (Women's Institute*) claiming "sexist exploitation".
The complaint describes the electioneering jubfest as "an affront to the dignity of women and the population in general".
Sánchez Mohamed is having none of it. She said: "I'm a fanatical supporter of the Women's Institute. No one is more feminist than me. Individuals are free to express themselves as they see fit and I use my breasts and body however I want." ®
Bootnote
* Literal translation. We couldn't resist it, naturally.