This article is more than 1 year old
Sony Ericsson Xperia Play Android smartphone
The Playstation phone in all but name
Playing around
During testing the Xperia Play's battery lasted a decidedly uninspiring 22 hours of fairly intensive use, including around 2 hours gaming. So I'd be surprised if the battery lasted more than a couple of days on more moderate use. Call quality was about average, although the sound quality of music was excellent, with both the on-board twin stereo speakers and bundled in-ear cans vastly outperforming my iPhone 4.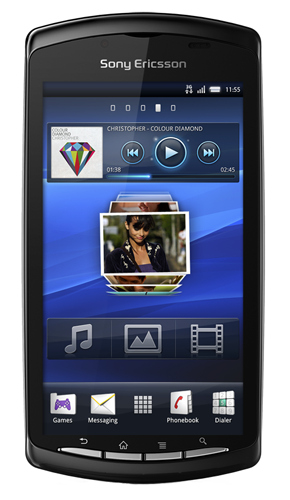 Not the gamechanger that was hoped for, but perhaps a cult classic in the making
Verdict
Perhaps explaining Sony's reluctance to label it the Playstation Phone, the Xperia Play feels like the smartphone equivalent of Audi's Porsche's 924. It lacks the latest tech and its inconsistent hardware and software design are unworthy of the marque, and hints at a product rushed to market to gain a foothold for the Playstation brand. Although not entirely without merit – the game pad should help it find a natural home in the Android homebrew and emulator community – there's no denying that in setting out to unify smartphones and dedicated handheld consoles, the Xperia Play makes a compelling case to maintain the status quo. ®
More Android Smartphone Reviews

LG
Optimus 2X
HTC
Desire S
Sony Ericsson
Xperia Arc
Motorola
Defy
Google
Nexus S

Sony Ericsson Xperia Play Android smartphone
Android handset featuring Sony PS3 gaming controls.
Price:
£500, £30 (24-month contract) RRP