As you tire of gorging on Cadbury's creme eggs while waiting for the new Doctor Who to come on, why not turn your attention to Angry Birds this Easter - back again with yet another Seasons update.
Easter Eggs for Angry Birds features 15 spring-themed levels, where the pigs wear bunny ears and there's plenty of golden eggs to unearth. Details can be unearthed on Twitter.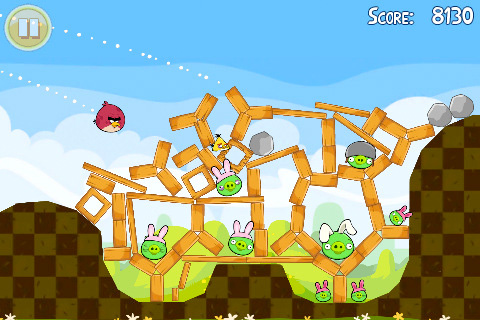 Pigs might hop
Easter Eggs for Angry Birds is a free update for Angry Birds Seasons. If you don't have it already, it's free on Android, but can be picked up for 59p on iPhone and £1.19 on the iPad.
This is Rovio's fifth Seasons title, and follows Go Green, Get Lucky, Hogs and Kisses, Trick Or Treat and Season's Greedings. ®