This article is more than 1 year old
Dynasty Warriors 7
The art of score
Review Parkouring across the backs of galloping horses; fighting while cascading down a majestic waterfall; evading a ball-and-chain attack before using the weapon's momentum to swing to safety. What do these things have in common? Simply that they're all shown in Dynasty Warrior 7's rather epic FMV intro and they're all acts you'll never get to actually do in-game.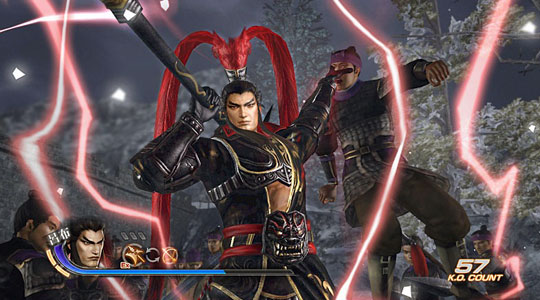 Lightning strikes
A bit of a tease really, and an insight into the fact that Omega Force – Dynasty Warriors' long-standing developers – know exactly what people want from a current-generation take on their ageing franchise, but seem unabashedly indisposed to developing it. Instead, after an intro which promises so much, we're left to button mash our way through the same old waves of enemy armies as has long been de rigueur for the series.
Before embarking on a discussion of whether this is a disappointment the game overcomes, let us return to the start. Dynasty Warriors, for those unfamiliar with the franchise, is grand-scale beat-em-up set within the Three Kingdoms period of China's illustrious history. It was a time when tactical dominance of the battlefield was everything and legendary texts on war and psychology were penned - Sun Tzu's The Art of War amongst other works…
The historically accurate – at least in terms of overarching facts – story mode boasts four contemporaneous campaigns: Wei, Wu, Shu and Jin; the player cast as any one of a number of high-ranking generals and bodyguards. Each campaign has its own cutscenes to reveal both story and history (who said games aren't educational?) while the more studious will enjoy reading the biographies and descriptions, which appear during loading screens. Overall an improvement on previous offerings, but nothing we don't expect of current generation games.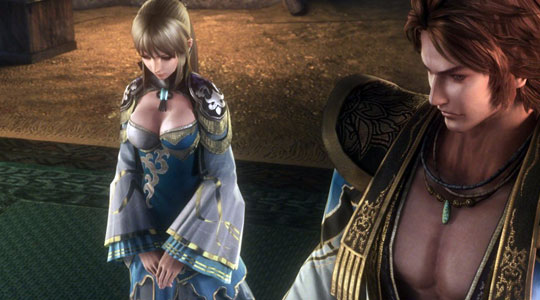 War chest?
On that subject, loading times are just long enough to be annoyingly noticeable. Most, especially upon dying mid-mission, can take an age (well, 30-plus seconds) for the game to reload the scenario. This is surely an issue well up there in the dos and don'ts of videogame development.