This article is more than 1 year old
Minotron: 2112 on iOS 4
Blast from the past
iGamer A psychedelic 8-bit arena shooter featuring amorous ungulates and minotaurs in rainbow-coloured jumpers. The more you try to explain a Jeff Minter game, the more ridiculous it sounds.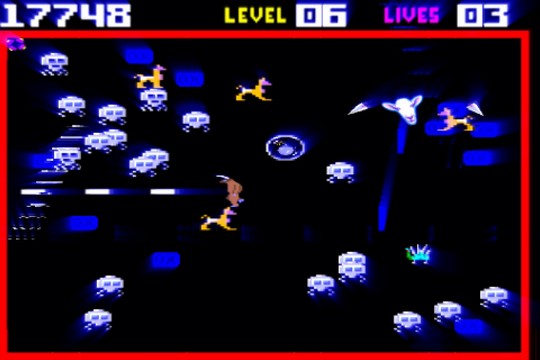 No need to dust down your Amiga or Atari thanks to the Minotaur Project
For over 20 years, his company Llamasoft has created digital nonsense: games that defy explanation and split opinion quicker than you can spread Marmite on toast. And Minotron: 2112, the second iOS game to come out of Llamasoft's Minotaur Project, is no different.
The philosophy behind the Minotaur Project is simple: to make new games in the style of old hardware, to recapture the pure, abstract aesthetic of gaming's early days and serve it as a nostalgic counterpoint to today's reality-laden gameplay experience.
The first release, Minotaur Rescue, was a delightful blend of Asteroids and Defender served up in an Atari VCS style with a novel touchscreen control scheme and Minter's trademark bizarre art direction.
In Minotron, Llamasoft raids its own back catalogue to re-imagine its classic Amiga and Atari ST shareware title, Llamatron: 2112 – itself a reworking of the original arcade twin-stick shooter, Robotron 2084.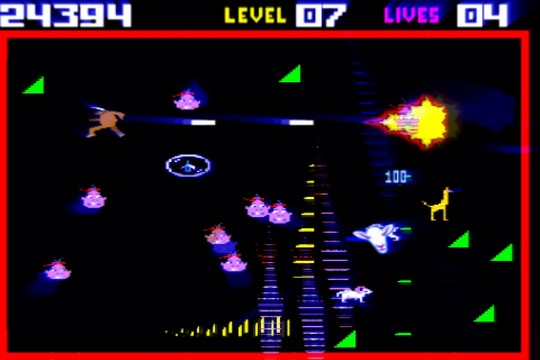 8-bit graphics, tasteful as ever
Minotron's premise is, if predictably nonsensical, at least uncomplicated. You need to guide your Minotaur through 99 cluttered arenas, rescuing various cloven-hoofed Beasties while clearing each stage of Gruntles – an 8-bit motley crew of 1980s gaming and pop-culture ephemera, from space invaders and manic miners, to coke cans and even giant Mandelbrot fractals.