Doctor Who's Elisabeth Sladen dies at 63
RIP Sarah Jane Smith
---
Elisabeth Sladen has died at the age of 63, the BBC reports.
The Liverpool-born actress had been "battling cancer for some time". A BBC spokesman said: "It is with much sadness that we can announce Elisabeth Sladen, the much-loved actress best known for her role as Sarah Jane Smith in Doctor Who and CBBC's The Sarah Jane Adventures, passed away this morning."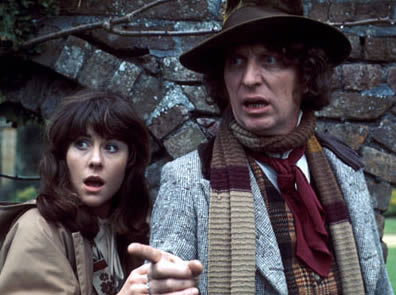 Sladen played Sarah Jane Smith from 1973 to 1976, alongside Jon Pertwee and Tom Baker.
She subsequently did the one-off K9 and Company in 1981, before returning to Doctor Who opposite David Tennant. Spin-off series The Sarah Jane Adventures launched on CBBC in 2007, and ran for four series.
Her agent Roger Carey said: "She was so positive about life and her natural energy was intoxicating. She couldn't believe her luck when her career was resurrected in her own series."
CBBC controller Damian Kavanagh said: "Lis brought joy, excitement and a sense of wonder to her many fans in her role as Sarah Jane Smith. She was adored by our young audience and I know all of them will miss her as much as I will."
Russell T Davies, who created The Sarah Jane Adventures, said: "I absolutely loved Lis. She was funny and cheeky and clever and just simply wonderful. The universe was lucky to have Sarah Jane Smith, the world was lucky to have Lis."
The BBC has further tributes to Elisabeth Sladen here, and more from Russell T Davies here. ®
Similar topics
Broader topics