Dell has boosted its Alienware line-up with some fresh gaming-centric laptops, the M11x, M14x and M18x.
The Alienware M11x, which we covered last year, has been refreshed with Sandy Bridge processors and comes with 2nd-gen Core i5 or i7 CPUs, up to 16GB DDR3 RAM and either a 750GB HD or 256GB SSD. There's also the bonus of USB 3.0, WiMax capabilities and Klipsch speakers. Oh, and better hinges, apparently.
Sat in the middle is the Alienware M14x, which has similar spec to the M11x, but packs a 14in display and a 3GB graphics card. RAM only runs to 8GB, though.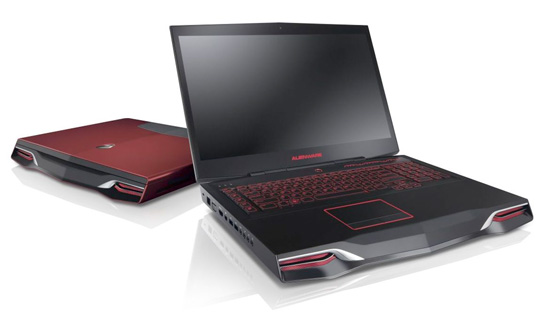 For those of you after something a tad bigger, there's the M18x which has an 18.4in 1080p display. This model comes with 2nd-gen Core i7 quad-core processors overclocked up to 4GHz, an interchangeable 4GB graphics card and up to 32GB DDR3 RAM. The heavy device also supports Wireless HD and 3D outputs.
The new Alienware M11x and M14x are out now with UK pricing starting at £900 and £1,100. The Alienware M18x is expected in a week's time and pricing is likely to start from around £1,700. ®
Sponsored: Webcast: Discover and secure all of your attack surface