This article is more than 1 year old
How I learned to stop worrying and love SSDs
An upgrader writes ...
Cheap fix
I recall one teacher whose six-month-old iBook G4 was taking five minutes to get a usable desktop. It was struggling in 128MB of RAM, but somebody had helpfully dropped Microsoft Office into the Startup Items, so it was trying to load those concurrently, too.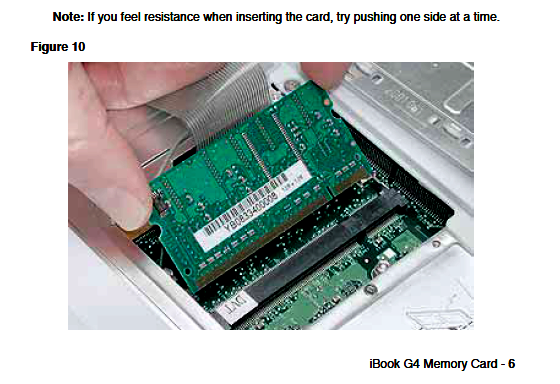 RAM upgrade: the time-honoured performance enhancer is not an option on many ultraportables today
So although the modern OS sucks up memory, adding more has been a relatively cheap fix for a very long time.
But a modern OS also gratuitously accesses the hard disk much of the time. Mac OS X sprays thousands of XML files around the disk. Meanwhile the last two versions of Windows like to keep themselves busy by doing a lot of housekeeping.
I'd say two thirds of these improvements to Windows come from what I'd call the "Palm reset button" school of design. Palm had a very usable but very flakey handheld, but the device couldn't multitask, and frequently required a hard reset.
Instead of fixing the underlying flaw, a great deal of thought was put into accessing the reset button. Palm designed the stylus to unscrew easily and quickly, just so you could reset it. So Windows has dozens of housekeeping tasks going on in the background.
Naturally the sprawl has also extended to applications.