This article is more than 1 year old
Iomega Home Media Network Cloud Edition 1TB drive
Made for sharing
Review I must confess that I do have have an extraordinary fondness for network attached storage. And when terms like 'home media' and 'cloud edition' appear on the box, then it certainly gets my attention.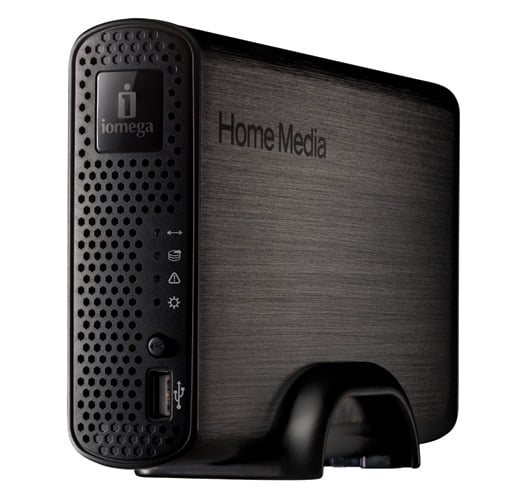 Cloud cover: Iomega's Home Media Network drive
So, while for you Iomega's latest storage box may be unnecessarily encumbered with the kind of moniker that would make even Fiona Apple think twice, to me it conveys it's something that could be rather useful.
As for the box itself, it's a sleek black unit housing 1TB of storage, which connects to your router by Ethernet and can be accessed from your local network or, hence the Cloud part of its name, from anywhere else on the Internet.
It has all the standard Nas features; iTunes server, DLNA media server, Bit Torrent downloads, and a USB port to add extra storage or hook up a printer in order to share it over the network. Mac users will be pleased that it can also be used as a destination for Time Machine back-ups.