Reader poll Note: This poll is now closed. Thanks to all of you who voted. You can see the final result below...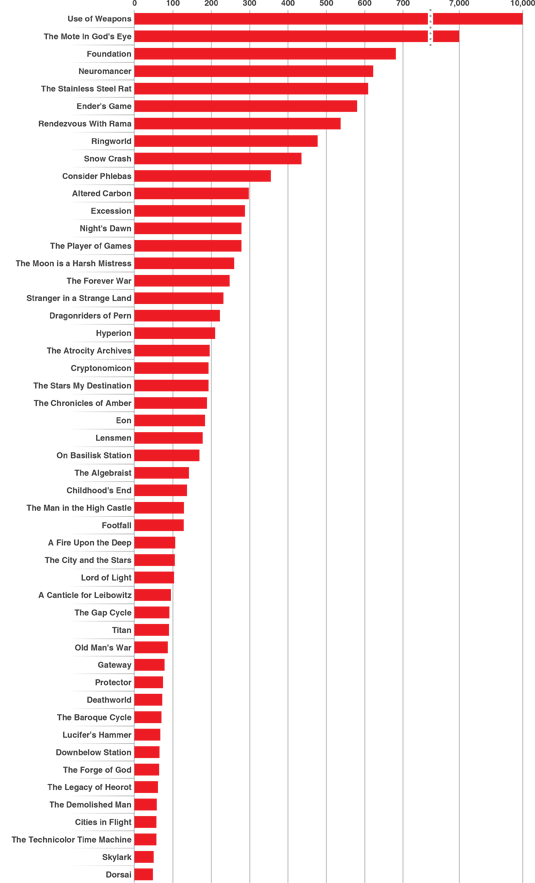 Well, the time has come to vote for the best sci-fi movie never made from the list of 50 heavyweight contenders nominated by you, our beloved readers.
Before getting down to it, we'd like to point out that we're fully aware a couple of the nominees are already "in development", but until we see the results projected onto a really big screen, we consider them fair game.
On a personal note, I'd like to kick off the inevitable protests about what's not on the list by saying I find it quite remarkable that Sam Slade: Robo-Hunter didn't get a single nod from you lot – now that would make a great CGI robot romp.
I'm sure, though, we can all agree on a couple of things: that whichever title wins the day, it should not be approached to within several light-years by Michael Bay; and if Paris Hilton and Lindsay Lohan appear, they should merely maintain a decorative silence and get blown out of an airlock at the earliest opportunity.
So, having got that straight, onwards...
Bootnote
You can find the list of your nominations which didn't make the final poll right here.