Seven-inch tablets may soon become rather thinner than they currently are. Toshiba has taken the wraps off a 7in, 1024 x 600 touchscreen that's a mere millimetre thick.
The so-called "low-temperature poly-silicon (LTPS) TFT LCD" panel incorporates capacitive touchscreen tech right into the LCD structure.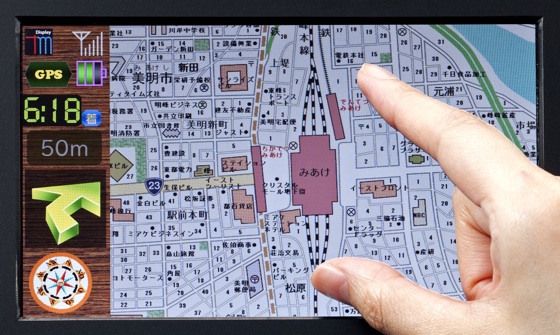 Touchscreen devices currently bond a separate sensing system on top of the display module. Combining the two components into one makes for a 57 per cent reduction in the unit's thickness, Toshiba claimed.
The combo modules consume less power too.
The company has its eye on in-car displays, but there's no reason that the panels won't appear in tablets once they become sufficiently cheap.
Indeed, this sort of integration is clearly the way touchscreens are going. This week, it was claimed that the similar LTPS displays that are currently being developed by Sharp will find a home in a future iPhone and, possibly, iPad.
Interestingly, Toshiba has been said to be a future iPhone screen supplier, suggesting 7in is not the only size at which its LTPS screens will be produced. ®