But is it Legal?
The internet is awash with information about Hackintosh building, and I haven't seen any signs of this attracting any cease and desist orders from Cupertino. That's no argument in law, of course, and I'm not a lawyer. But I do know that all the bits of the operating system - EFI, kernel, kexts - that you'll be messing with, or have been messed with for you, aren't part of Apple's proprietary intellectual property. The core of Mac OS X is an open source Unix variant based on BSD Unix.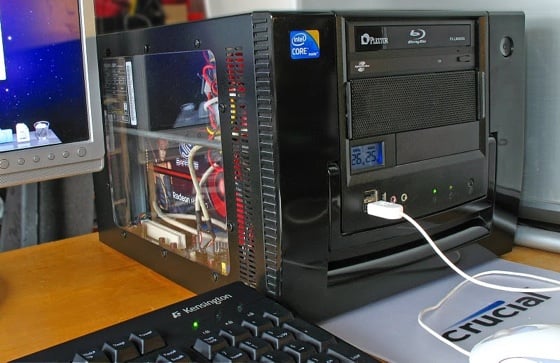 The final build: would adding one of Apple's logo stickers make it entirely legit?
However, as you'll have read in the Snow Leopard End User Licence Agreement - and of course we all always read these EULAs - "You agree not to install, use or run the Apple Software on any non-Apple-branded computer..."
You're on your own with this. I'm in some doubt myself about the legal standing of "non-Apple branded" in this context. The Snow Leopard distribution disk you bought in the Apple store conveniently provides you with a pair of white apple-shaped stickers, presumably to attach in some way to your computer. Does your Hackintosh with such a sticker attached become "Apple-branded"?
I think the decision is up to you. ®
Sponsored: Webcast: Discover and secure all of your attack surface