This article is more than 1 year old
Fujifilm Finepix X100 APS-C camera
Old school values revisited
Review The Fuji FinePix X100 is, of course, a camera for those with more money than sense. Just look at it. Finished in wildly ostentatious silver magnesium alloy with splashes of leather on the grip, the retro viewfinder styling and chunky shutter speed dial evoke the rangefinders of the 1960s and 1970s.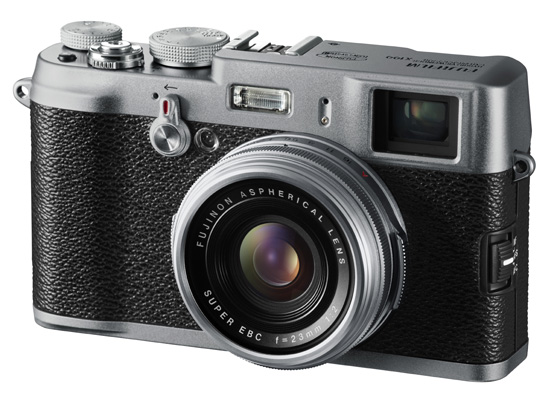 Grand design: Fujifilm's Finepix X100
Even the shutter release button has a screw-thread drilled into it to allow you to attach an old-style cable release. In these days of interchangeable lens, electronic viewfinder cameras, what possible appeal can a fixed-lens camera like this hold?
Surprisingly, the answer is: quite a lot. Lift it from its fussy, faux-satin-lined box and the X100's 450g weight makes a strong impression. This may be, effectively, a £1000 compact camera, but it feels like every second of Fuji's 77-year photographic expertise has gone into making it.
If the idea of manual shutter speeds and aperture sizes puts you off, this is a camera you'll never really get along with. There is an automatic mode – set the shutter dial on the top and the aperture ring at the front to A – and most of the work will be done for you, but that's hardly the most satisfying way of using the camera. For fans of manual modes, though, the X100 is an absolute joy.
Cameras such as the Canon G11 and Nikon P7000 may have manual modes, but they're not as quick to use as this. You never need to glance at the menu when setting up an exposure, for instance: just click the dials around to the settings you need.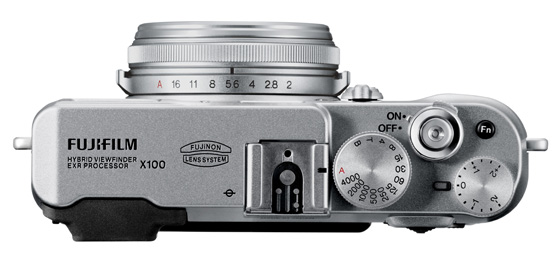 Dialling it in
The dials themselves feel expensive and assured, although the aperture ring isn't mechanically linked to the lens itself, so you don't get the satisfaction of hearing (and watching, for trainspotters) the aperture change size as you move the ring. Next to the shutter speed dial is a dedicated exposure compensation dial.