Android App of the Week A giant leap forward from the stock Android SMS client, Go SMS Pro is the latest offering from the Go development team, the folk behind Go Launcher EX and Go Weather.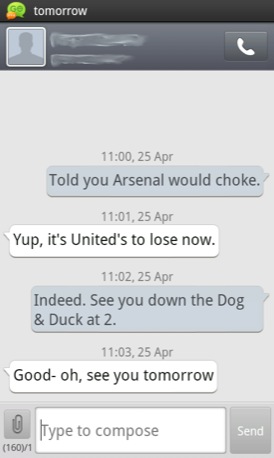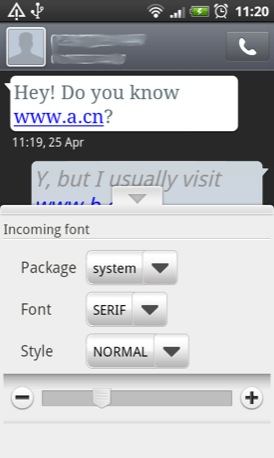 Go SMS Pro: the inevitable conversation view (left) can be tweaked and tweaked (right)
Apart from looking good, running smoothly, having numerous wallpaper and theme options and a handy widget, Go SMS Pro has a couple of features up its sleeve that really can enhance your text life.
To start with a side-swipe from the main message panel takes you to a folder page that gives instant access to your sent, draft and scheduled messages as well as your in and out boxes.
Anther swipe takes you to a plug-ins page which though rather sparsely populated at the moment with only a wallpaper maker and yet-to-be activated Facebook chat feature suggests more goodies to come.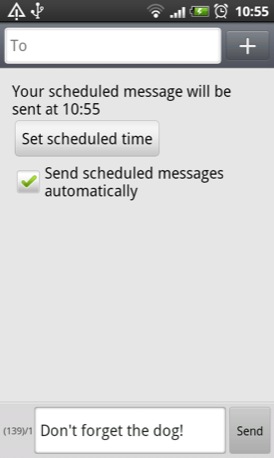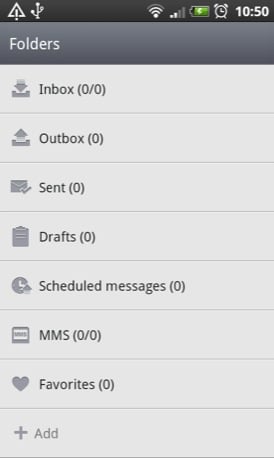 Schedule sends (left) and file your messages to your heart's content (right)
Scheduled messages? Yes indeed. Go SMS Pro will let you compose or reply to a message and send the message at a any predetermined time in the next 24 hours.