This article is more than 1 year old
Apple refreshes iMac with Thunderbolt, Sandy Bridge
AMD GPUs too
Apple has indeed taken the wraps off updated iMacs, as anticipated by rumour and a temporary Apple Store closure this morning.
The new models - two 21.5in machines and a pair of 27-inchers - sport Intel Sandy Bridge chippery: 2.5, 2.7, 2.7 and 3.1GHz quad-core Core i5s, respectively. Build-to-order buyers can elect to have 2.8GHz or 3.4GHz Core i7s installed instead.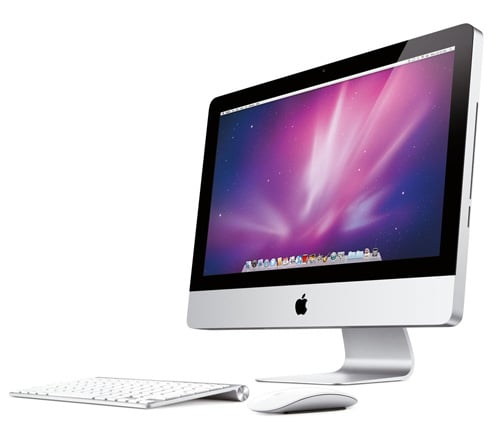 As per the latest MacBook Pro notebooks, the new iMacs incorporate Intel-developed Thunderbolt ports: one on the smaller models, two on the larger ones.
Some 12 times faster than Firewire 800, 20 times faster than USB 2.0 and four times faster than USB 3.0 this new interconnect may well be, but that doesn't disguise the fact that there's almost nothing to plug into the ports yet, unless you count monitors - Thunderbolt is essentially DisplayPort, after all.
Apple also claimed the new models deliver 3x faster graphics than their predecessors thanks to a range of discrete AMD Radeon GPUs: 6750M, 6770M and 6970M, depending on which model you select.
All the iMacs come with 4GB of 1333MHz DDR 3 memory, and 500GB or 1TB of 7200rpm hard drive storage. You can fit a second HDD - or SSD - too. Wi-Fi is included: 2.4/5GHz 802.11n.
Prices kick off at £999. ®