Review Archos is calling the 32 an Android tablet, but I have trouble convincing myself that anything with a 3.2in screen is really a tablet so it makes far more sense to review it as a touchscreen media player.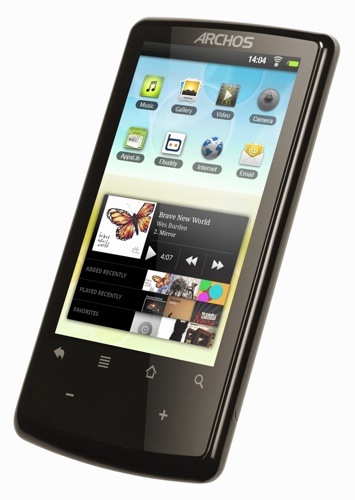 Archos may call the 32 a tablet, but it's really a PMP
Slim, sleek and light as a good PMP should be, the 32 is a well made and handsome gadget and though made entirely of plastic the silver-grey case feels reassuringly solid.
Unlike the front of the Archos 43, which is almost all screen, here the four standard Android buttons and a pair of touch-sensitive volume controls sit below the 240 x 400 LCD so there is a lot more in the way of bezel.
Happily, physical volume controls can be found next to the power button on the lower left-hand side but they could do with being further apart to prevent you accidentally switching the 32 off when groping for the volume.
Another small irritant is the absence of a backlight for the main controls, which makes use in the dark a bit of a lottery.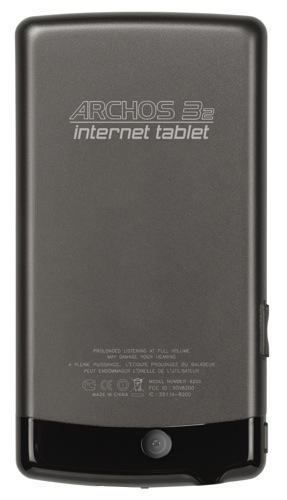 Oddly, the 0.3Mp cam is at the bottom of the device
At the bottom of the player, you will find a 3.5mm audio jack and micro USB port. Wireless connections are taken care of with 2.4GHz 802.11n Wi-Fi and Bluetooth 2.1.
Similar topics