Motorola's netbook-powering Android smartphone, the Atrix, goes on sale today exclusively from Orange.
As reported last month, the Atrix is a 2GHz dual-core handset with 1GB of Ram and 16GB of on-board Flash storage.
Available separately is its netbook-like shell: an 11.6in screen, keyboard and battery called the Lapdock. The Atrix connects through a built-in dock, providing the unit's memory, storage and processing power. This offers access to a dedicated desktop-style UI, Firefox browser and QuickOffice suite.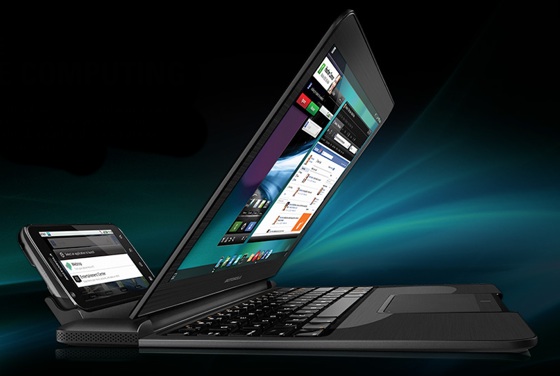 Users can also be 'tapped into the Atrix' through the built-in biometric fingerprint reader. Friends will literally be biting your hands off to use it.
The Motorola Atrix is available from today, free to Orange customers on a £35 per month, two-year contract. The deal includes 600 minutes, 750MB data, 50 MMS and unlimited texts. ®