Review If the pictures of Elgato's Tivizen TV tuner look familiar, it's probably because you read Reg Hardware's review of the similarly named Tizi, from Equinux, back in February.
The reason the two gadgets look the same is because they are the same: a product called Tivizen and made by South Korean company Valups.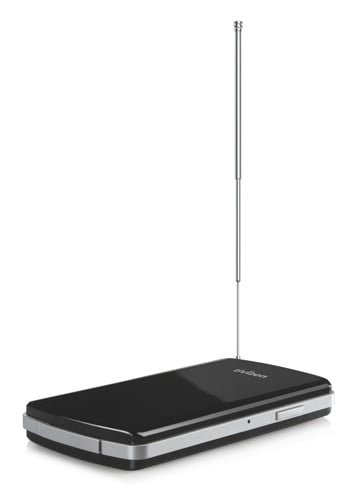 Tivizen: built by Valups, controlled by an Elgato app
Tivizen makes several versions for different digital TV technologies - the Freeview-compatible DVB-T version is the one rebadged by Elgato and Tizi seller Equinux - but they all pick up programmes and relay them over a self-hosted 802.11g Wi-Fi network to nearby iOS handhelds.
Tivizen is battery powered so, unlike most telly tuners, it's mobile. That's handy not only for travel but also so you can easily move it to the best position for Freeview reception.
The gadget has a slide-out 270mm telescopic, pivoting antenna. It also sports a mini USB port, used to charge up the removable 1050mAh battery using any USB power source - a computer or your iPhone's AC adaptor, which is what I used.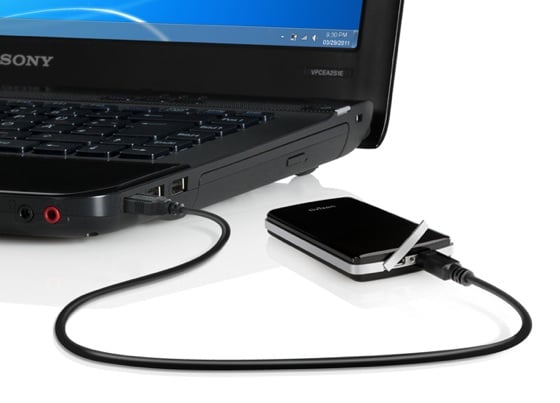 Recharge the battery by USB
Valups and Elgato claim a 3.5-hour battery life and I'd not cry foul - that's largely what I got. It's not a bad duration considering it's powering both the tuner and the wireless network, but it's clearly not going to last you throughout a typical holiday unless you limit yourself to brief news bulletins.