Nokia touted Meego to rivals, but nobody wanted to know
One Linux too many
Nokia touted its former "platform of the future" Meego to industry rivals, but was rebuffed, chief executive Stephen Elop said.
"We discussed Meego with HTC, RIM, Samsung, LG, and Motorola. One manufacturer was fairly interested in Meego and the others have their own plans, and they were not particularly interested in Meego. They were afraid that Nokia had too much power in Meego," Elop said, in coverage of the AGM via Helsingen Sanomat.
Until February, the Linux-based Meego OS was Nokia's high-end strategic platform for future smartphones and tablet devices, superseding Symbian, which was pushed down for higher-volume, lower-margin products. New CEO Stephen Elop ripped up the plans in February and sidelined Meego, and Nokia will offload 3,000 Symbian developers to Accenture. Nokia had been releasing products based on Maemo (as Meego was then known) since its first Internet Tablet in 2005, although none of them have the 'Meego' branding. Maemo was on track to deliver a mass market consumer product in 2010 – until derailed by an expanded alliance with Intel.
In February a dismayed Intel vowed to "find another partner for Meego" – but LG is the only manufacturer to show an interest in the orphaned Linux. LG has problems of its own, however, and even in happier days a platform commitment should be taken with a large sack of salt. LG vowed to released 50 Windows Mobile products in two years in 2009 – few appeared.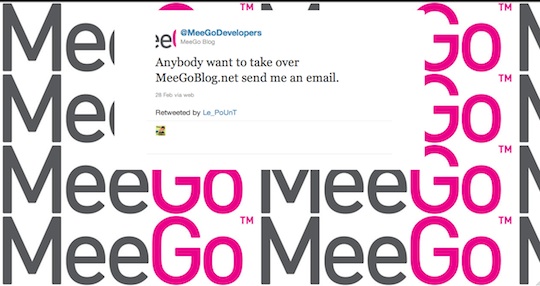 Enthusiasts quickly gave up on the orphan OS
Analyst Ben Wood described Nokia "as wandering around in a dream for years" – as good a description of its recent malaise as any. Chairman Jorma Ollila took umbrage at this.
"Nokia's management has not wandered in a dream. Nokia's strategy has been quite clear, because we saw this change, and we have the steps for how to move ahead," said the former CEO. According to reports, though, Nokia only began hunting for a new CEO a year ago, resulting in the appointment of outsider Elop in September.
Chairman Ollila is actually staying on a little longer than previously thought. In September 2010 he said he'd step down "within 12 months". Now he says he'll step down at the 2012 Nokia AGM, which is traditionally held in May. ®