This article is more than 1 year old
Woman with 15 IDs gets 7 years for multiple VAT fraud
Catherine, Allison, Mallory, Claire, Verity, Jessica, too
A Bristol woman has been jailed for using a complex web of 15 different identities and companies to defraud the Revenue out of £118,000.
48-year-old Alison Reynolds was jailed for seven years yesterday for VAT fraud and police offences. Reynolds was found guilty of four charges of cheating the Public Revenue, one charge of using a false identity document and several forgery offences.
She was sentenced to six years for the VAT offences and a further 12 months for breaching a restraining order which should have prevented her from using another name and for perverting the course of justice.
Alison Reynolds was first arrested at her shop, Belle Gray in Lymington, Hampshire.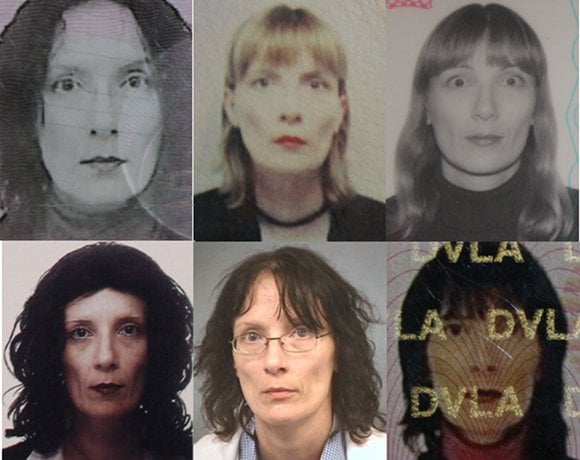 Clockwise from top left: Alison as Jane Ditchfield; as Katerina Mallory; as Jessica Maynard; as Claire Thomas; the "real Alison Reynolds", aka Virginia Ruth Povall; and as Rebecca Perry.
She used four supposed theatre companies to reclaim VAT.
Reynolds, born Virginia Ruth Povall, used 15 different identities.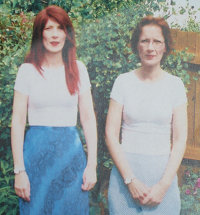 The Rev did not include info on the names
of Alison's more-fetching ginger identities...
Four of these – Claire Thomas, Rebecca Perry, Catherine Lewis and Jane Ditchfield – were people Reynolds knew and whose IDs, or partial IDs, she stole.
Prosecutors do not know why she chose two other aliases – Jessica Maynard and Katerina (also known as Katrina) Mallory.
Reynolds used nine other names: Gina Andersen, Denise Bryan, Verity Connor, Claire Eliot, Chess Eliot, Vanessa Justine Galbraith, Alison Kennedy, William Povall and Caitlin Thomas.
The Revenue has more details on the Reynolds case here. ®