Review With its high contrast Infinite Black Pro panel, net connected features and 3D compatibility Panasonic's new GT30 plasma TV range clearly isn't looking to shortchange buyers. The screens even come with both Freeview HD and Freesat HD tuners, to ensure maximum reception flexibility. If there's a box, Panasonic appears to have ticked it.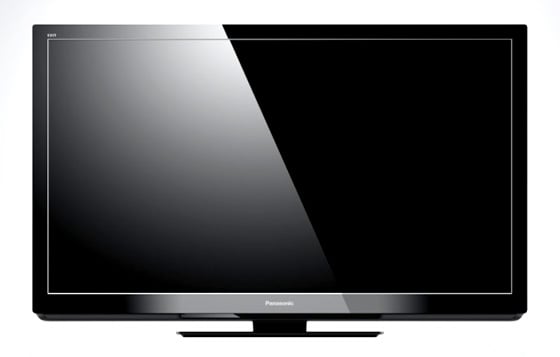 Plasma performer: Panasonic's Viera TX-P42GT30
There are three GT30 models to choose from: the £1,799 50inch TX-P50GT30, £1,499 46inch TX-P46GT30 and the £1,299 42inch TX-P42GT30 reviewed here. Connectivity is suitably accommodating. The TX-P42GT30 offers four HDMIs, Ethernet LAN, three USB ports, component AV and a legacy Scart.
Given that the panel is just 37mm deep, supplied adaptors are mostly required to deliver the requisite connectivity. With no integrated Wi-Fi you'll need to use Panasonic's DY-WL10 dongle (with USB adaptor) if you don't have a wired network access point in your viewing room.
Set up is quick and straightforward. I auditioned the set with a Freeview HD feed, giving me access to BBC One HD, BBC HD, ITV 1 HD and C4 HD, plus plenty of low bitrate SD slush. Menus are breezy and fast. Indeed the entire user interface has been given a revamp for 2011 and feels fresh – with the exception of the dreary TV guide, which still lacks a Live TV window. Moreover, Panasonic still insists on loading the EPG with ads despite the kicking it gets for it. The only way to avoid them is to use the Freesat option – its EPG is ad-free.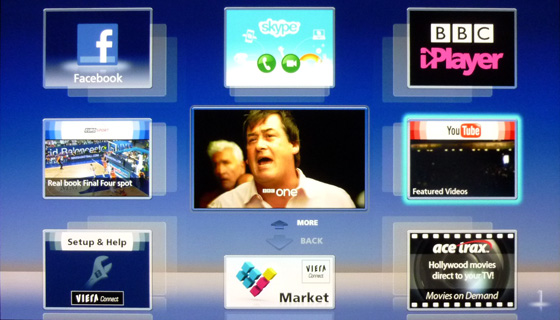 Viera Connect
Once on-line, the TX-P42GT30 offers one button access to the brand's Viera Connect IPTV and apps platform. Here you'll find diversions such as the BBC iPlayer, YouTube, Daily Motion, Ustream, Shoutcast, Skype and Picasa. You can also log onto your Facebook or Twitter account.