A Cloud to call my own
Hosted cloud services are easy to sell when the only metrics you are analysing are cost or availability.
Things get murkier when you consider vendor lock-in. Data ownership, data format standardisation, application portability and other considerations are all part of the cost of changing to another provider.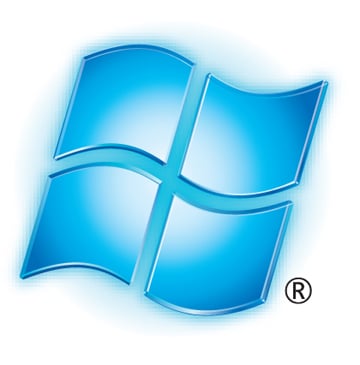 Today, an Azure application cannot be ported directly to locally hosted Microsoft infrastructure. The APIs for the various bits used in Azure diverged a while back, but they are slowly growing together once more. These differences need to disappear entirely.
Given Microsoft's late entry into cloud services, it is critical that it plays up the ability to host your SaaS application on your own infrastructure should you choose. Microsoft faces real competition from Google or Amazon in a proprietary-or-bust cloud war.
Why try to fight these internet behemoths on their own turf? Far better to change the rules and attack with a local-plus-hosted model that forces closed providers to compete on your terms.
Part of this approach should include licensing Azure for private deployments. A Microsoft-managed pod on campus is a great start, showing that Microsoft can scale down Azure enough to offer it for private cloud installation. Allowing a full-blown Azure private cloud would be a great addition to the Windows stack.
Even better would be to allow providers with heavy-duty resources to offer Azure services of their own. It would be nice to have the ability to choose between Azure clouds hosted, operated and maintained by Dell, HP, IBM, Microsoft, Rackspace and others.
This would go a long way towards creating the sense of an open and competitive landscape. The ability to legitimately play yourself as more open than your competitors is a marketing coup.
Well, almost all competitors. Red Hat, Canonical and other open-source companies are busy building technologies and standards that underlie cloudy infrastructure. Plenty of providers are popping up offering end-to-end open-source clouds, whether local, hosted or hybrid.
A fair fight
Open-source infrastructure-as-a-service (IaaS) providers can host Microsoft operating systems and it is only a matter of time before the open-source community does for Azure's APIs what Eucalyptus did for Amazon. When it comes to being open, open source still wins.
So long as Microsoft maintains a consistently higher quality integrated product stack than its open-source competition, it needn't worry.
For all that internet commenters love to hate it, Microsoft legitimately competes on the basis of product excellence. One can point to superior offerings on a product-by-product basis but the overall integration of Microsoft's software and services stack is hugely compelling.
Few open-source companies pose strong competition for Microsoft's enterprise customers – yet. But tomorrow could be a different matter. The company should focus on interoperability and integration, and make it easy for open source users to add Microsoft products into their IT mix one service at a time.
Interoperability has another benefit: peace of mind. Customers could rest assured that if they need to leave the Microsoft ecosystem, they can do so at any time. This is a powerful selling point.
Not only does Azure compete head-on with other PaaS offerings, it provides a way for businesses and individuals to be enticed into participating more fully into the Microsoft ecosystem.
The hosted cloud is all about trust. Those buying cloud services not only need to trust their hosted provider, they need to know they can move their data and services elsewhere. Surprisingly, Microsoft is best positioned to capitalise on this. ®