Sonic Screwdriver - Doctor Who

Everyone needs a decent Swiss Army knife, unless, of course, you have a PhD in time travel and own one of these bad boys: a sonic screwdriver. We'd all like a tool that operates through the use of sound-waves, exerting physical force on objects remotely, unlocking almost any door and accessing every computer in the universe. Also, with the ability to perform highly delicate medical scans, the sonic screwdriver is the greatest Christmas gift ever for the hysteric hypercondriac.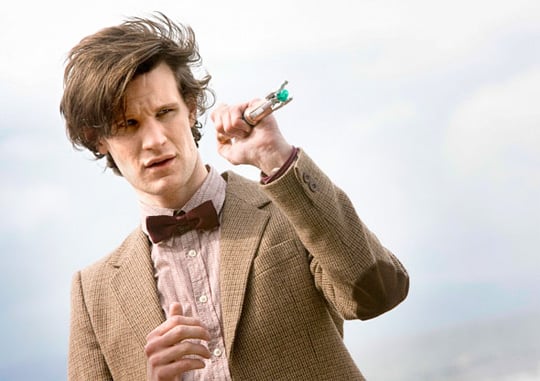 First referred to during the 1968 serial Fury from the Deep, the screwdriver played a huge part in rescuing the Doctor from many sticky situations over the years. The device was deemed too helpful though and eventually found itself written out of the original Doctor Who series for "limiting the script". Perhaps writers for the new seasons hit a wall one day though and decided to bring it back, as they've featured the handheld tool in an array of episodes since 2005.
The idea of manipulating objects using ultrasonic sound waves isn't as far-fetched as you may believe. Using low forces of ultrasonic sound, scientists have been able to sort minuscule objects such as biological cells. Professor Drinkwater and his team at Bristol University have created a pair of "sonotweezers", which do exactly that. Drinkwater speculates that increasing the force could potentially get air moving fast enough to undo a screw.
Despite these claims, I wouldn't go adding a sonic screwdriver to your Santa list just yet.
Commercial possibility 30%
More info BBC
Timebooth - Bill & Ted's Excellent Adventure

Nobody, not even the sinister voice of Monty Burns, can lay claim to repeating the word "Excellent" in such memorable fashion. So as production for Bill & Ted 3 gets under way, we reminisce the phonebooth that took them back in time, in the hope it isn't replaced by smartphones in the next flick.
With so many time travel machines out there from Primer's box to Back to the Future's Delorean, choosing one was never going to be easy. Perhaps we should pay homage to HG Wells' Time Machine which lay the foundations back in 1895 for all to follow, however the appearance of a "time sled" in the 1960 film adaption put me off. It was also decided that despite the Tardis clearly being the superior of the two timebooths, we'd save the Doctor for another piece of fantasy kit (see above).
So yes, there's probably a more logical method for time travel than looking up a location in the Yellow Pages and dialling the corresponding number, but a time travelling phonebooth? C'mon, it's too cool and more to the point, super foolproof. After all, two chaps barely bright enough to read a phonebook used it well enough.
The real bogus side to all this is that time travel defies the laws of physics, so it's impossible. Plus George Carlin is no longer with us, so if Rufus appears in B&T3, it could be a CGI mock-up like Jeff Bridges in Tron: Legacy. And that would be most un-bodacious, dude.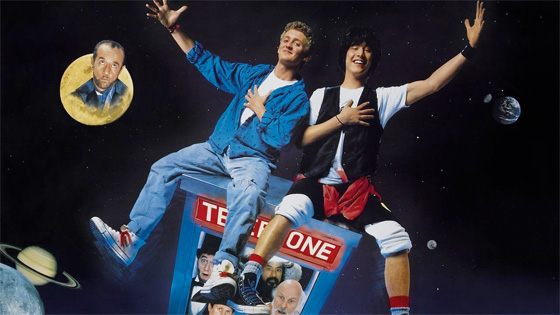 Sponsored: Ransomware has gone nuclear