This article is more than 1 year old
NASA restores Pluto to league of planets
Joins Ronald McDonald to defend extraterrestrial US soil
NASA has rather cheekily joined the campaign to restore Pluto to the solar system's league of planets, following the distant body's demotion to dwarf status back in 2006.
The International Astronomical Union's (IAU) decision to relegate Pluto didn't go down too well in some quarters across the pond, largely due to the fact that Illinois native Clyde Tombaugh first eyeballed the planet back in 1930.
Among those having none of it was Ronald McDonald, who in 2009 was punting US scientific propaganda at wide-eyed kiddies via his Happy Meal boxes.
NASA's two fingers to the IAU can be found today on its homepage, and demonstrates the agency's commitment to extraterrestrial US soil: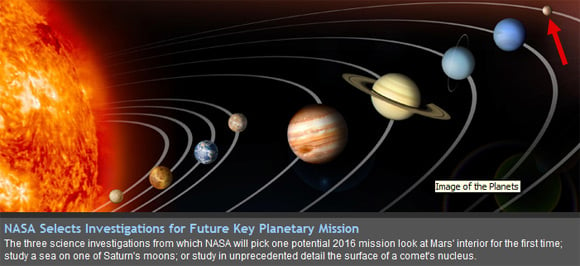 We never thought we'd say it, but we direct both Mr McDonald and NASA to Wikipedia, which sets the record straight: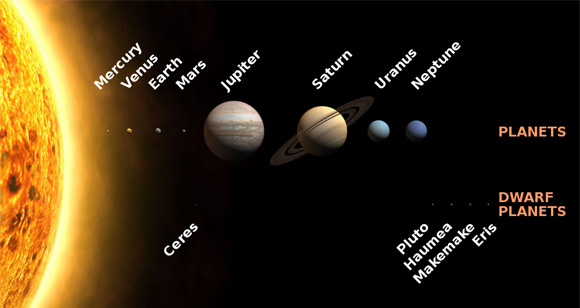 ®