This article is more than 1 year old
Use of Weapons declared best sci-fi film never made
Iain M Banks tops Reg reader poll
Our poll to name the best sci-fi film never made has returned Use of Weapons by Iain M Banks as the book Reg readers would most like to see projected on the silver screen.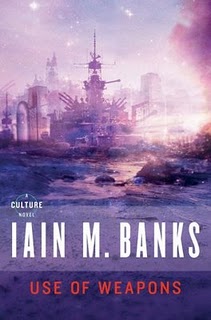 The 50 candidates attracted a whopping 27,088 votes, with the winner securing 10,032. Runner-up was Larry Niven and Jerry Pournelle's The Mote In God's Eye, which was honoured with 7,099 votes. You can see the full results right here.
So, Hollywood take note: scrap plans to "reimagine" Total Recall and get down to making something original.
I haven't personally read Use of Weapons, so I'll leave it to you lot to suggest how it might best be brought to the big screen. If we get some decent casting/directorial suggestions, we'll look into knocking up a poster to celebrate the movie which is yet to be. ®