Review As a rule, I loathe retro car design. The people responsible for VW's re-imagining of the Beetle, and BMW's not-that-mini Mini should have passed water on the graves of Dr. Ferdinand Porsche and Sir Alec Issigonis, and had done with it. Such is the intellectual perfidy of this despicable and lazy philosophy of car design.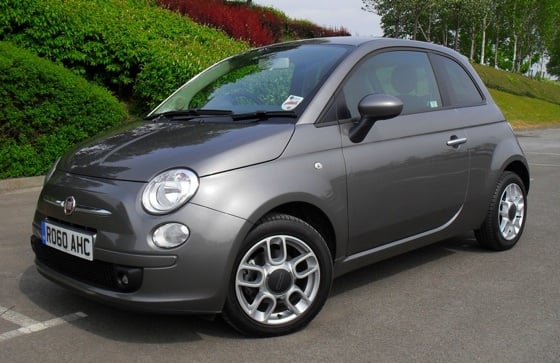 Fiat's Cinquecento TwinAir: back to its roots
Altogether less objectionable is Fiat's 500 because the bargain price and classless spirit of the original has survived the resurrection and now, three years after launch, you can even buy the little Italian runabout with a two-cylinder engine, just like the original Cinquecento.
Of course, twin-pot car engines have come on somewhat since 1957. The 479cc original produced a paltry 13bhp, but the new, water-cooled 875cc turbo-charged TwinAir motor pumps out 85bhp. More impressively, it also produces 145Nm of torque at a low 1900rpm and only 92g/km of CO2, the last figure being a world's best for a non-hybrid petrol engined four-seat vehicle.
In essence, the engine is half of the patented MultiAir design that's already appeared in several Fiat and Alfa Romeo models. The engine's impressive flexibility is due to its electro-hydraulic variable valve actuation, which opens the inlet valves by the optimum amount in any circumstance. Fiat has put together a handy video to explain just how it works:
With the optional Dualogic semi-automatic gearbox, the TwinAir can deliver an average of 70.6mpg, though the standard five-speed model still manages 68.9. The urban and extra-urban consumption figures for the five-speed - the car I had on test - come in at an impressive 57.6 and 76.3mpg, respectively.
To achieve those sorts of numbers you will have to exercise some self-restraint because the TwinAir delivers it's performance with all the gusto and dash you would hope for from a small Italian petrol engine.