Drive into the melée
Thanks to a balance shaft, the engine spins up and down the rev range very smoothly and emits a cracking throaty growl while doing it. Press on enthusiastically and fuel consumption can drop into the forties. Put Mr Sensible in charge and an average in the high 60s is easily achievable.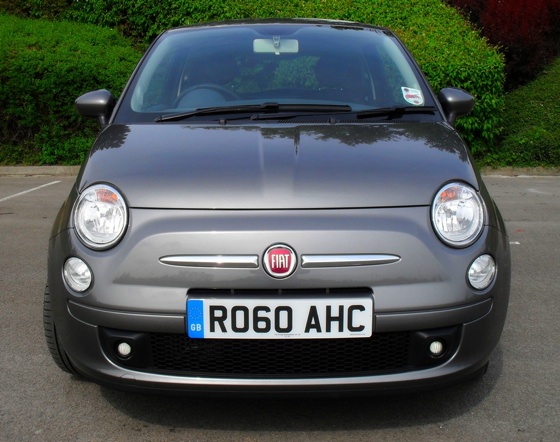 Cute, according to the lasses
On the subject of enthusiasm, the TwinAir can hit 60mph in under 11 seconds and press on to 108mph. And it's not half bad on the motorway, a quick romp up and down the M6 Toll demonstrating no lack of power, refinement or stability at higher speeds.
Thankfully, the standard five-speed gearbox is slick and precise because no matter what the fancy air inlet management system does, this is still a very small engine with a turbo. To get the best out of it you need to be in the right gear all the time.
If absolute economy is your desire, Fiat has stuck an ECO button on the dash. Press it and the engine's performance is dramatically curtailed. According to Fiat, torque is reduced by 45Nm to 100Nm at 2000rpm which suggests the system is sending the turbo-charger to sit at the back of the class.
The idea is that you use this feature while pottering about town which, frankly, is all it's good for. On the open road, in economy mode the car feels utterly gutless. So remember to switch it off before you charge down a motorway slip road into heavy traffic.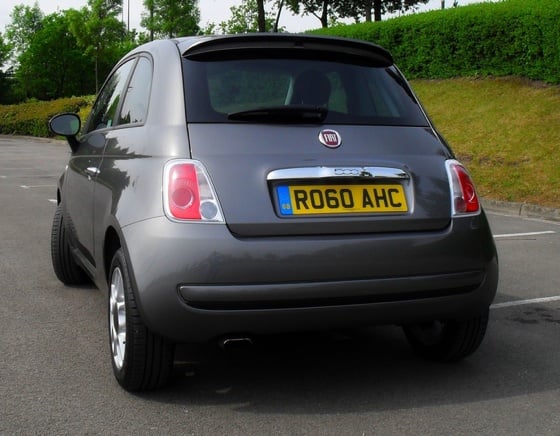 A nice rounded behind always goes down well
For £265 you can add the Microsoft-developed Blue&Me voice command system. Connect a Bluetooth phone and you can dial numbers, access your phone book and hear your incoming text messages read out to you all without using your hands. It's well worth the money even if the voice dialling number recognition is a bit hit and miss.