This article is more than 1 year old
Three to supply UK Chromebooks' 3G access
Google's favoured broadband bundler?
Three will be offering 3G-connected Chromebooks when they debut in the UK next month.
That's all the network operator is saying about the deal for now, but it seems likely that its role will be similar to that of Verizon in the US: to provide the bundled 100MB of mobile broadband data transfers each month for a two-year period.
Samsung and Acer both announced netbooks based on Google's Chrome OS yesterday, and this morning Samsung said its machine, the Series 5, will be coming to the UK on 24 June. It will cost £349 for the Wi-Fi only model, £399 for the 3G version.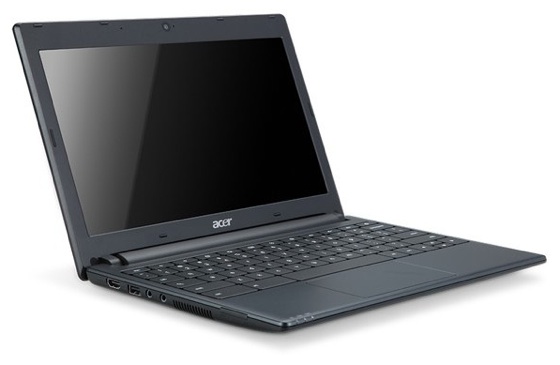 Acer's Chromebook
Presumably, that's Sim-free. Undoubtedly, you'll need to buy a Chromebook - Acer, Samsung or whoever; Three isn't yet saying - from the operator to get the bundled data allowance, possibly through a rental deal like the one Google announced in the US yesterday.
Three promised more details about UK Chromebooks' 3G bundle in the next few weeks. ®