Fancy getting your hands on $10 million? Of course you do. Then just grab a tool kit and build a working Star Trek-style medical tricorder. Simples.
The X Prize Foundation, famed for innovative big-prize challenges in technical advancement, has outlined its next contest: make an all-purpose mobile device that can do a doctor's work better than a medical professional.
The Foundation, in collaboration with Qualcomm, has put up a $10m (£6.5m) prize to help the winner develop the tricorder, which should combine a range of tech from wireless sensors to medical imaging and microfluidics.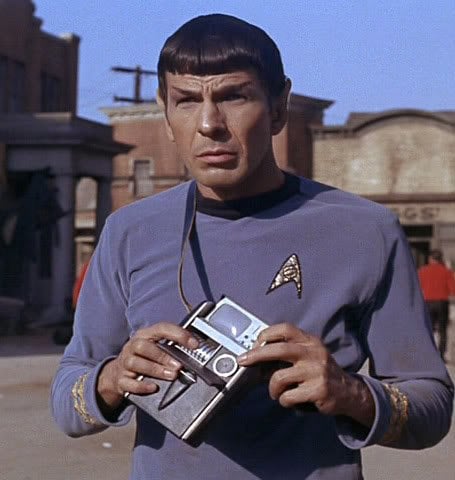 Wibbly-wee. Wibbly-wee. Wibbly-wee.
The device must provide a quick assessment of a patient's health issues and provide a comparable diagnosis to that presented by a panel of board-certified physicians. A patient would have to breathe, bleed or pee into the device, which would be use the fluids to produce an initial opinion.
The idea is to "bring understandable, easily accessible health information and metrics to consumers on their mobile devices, pointing them to earlier actions for care".
The competition's rules have yet to be formalised, but the Tricorder X-Prize competition will launch in early 2012. ®