Designer punts ultimate customisable keyboard
Your keys, exactly where you want 'em
If we wrote stories for every concept design that crossed our desks, we wouldn't have time to bring you much else. Some designs are worth a mention, though, and this idea of a fully customisable keyboard certainly raises a few eyebrows.
The Keyless Lifebook concept, designed by American Laura Lahti, has been shortlisted from among more than 1000 concepts from a recent Dcompetition, the Fujitsu Design Award.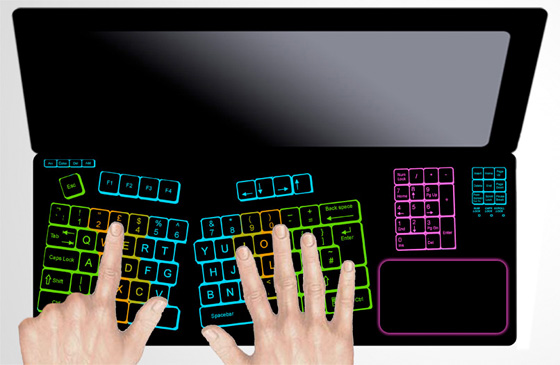 Talking of her design, Lahti said "the strain of typing will disappear with this ergonomic, customisable keyboard.
"To customise [the keyboard], simply hit the 'arrange' button to move the button placement on your slideboard for a more comfortable arrangement."
For a better understanding of how it could work, check out the following series of images:

Does this keyboard push your buttons, or are you more of a push-buttons kind of a person? How helpful would a customisable keyboard like this be to you? Let us know your views below. ®