This article is more than 1 year old
RIM BlackBerry PlayBook 7in tablet
A blank slate?
Review The PlayBook is described by makers RIM as the first professional-grade tablet. RIM, of course, is best known for its e-mail handset, the BlackBerry. A good deal larger and minus the distinctive keyboard, RIM's Playbook is a handsome machine, well-designed and with great build quality.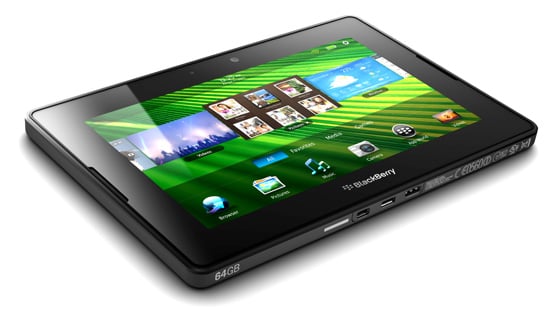 Building bridges: RIM's BlackBerry PlayBook
The 7in display is pin-sharp and has a wide bezel, neat speakers mounted on the front edges and a tactile rubberised back. Like the iPad, the battery is sealed and it comes in similar capacities to Apple's beauty: 16GB, 32GB and 64GB.
For now, the PlayBook is Wi-Fi only – there's no 3G version yet – and there's no memory card expansion. Before we go any further, though, the question you may be gagging to ask is why the PlayBook doesn't have RIM's class-leading email on board or that feature so beloved of teenage message freaks: BlackBerry Messenger? Isn't it a bit like Nokia launching a phone with no sim card?
Arguably, the signature product of RIM, in fact, isn't e-mail but security. The company is obsessed with having security strong enough to completely protect sensitive, valuable business data. It excels at it, which sometimes brings it into conflict with governments who want RIM to be more accessible to them. Take that on board, and the absence makes more sense.
RIM's stance is that the biggest leaks of data come from employees leaving laptops on trains and the like. So the PlayBook uses something called BlackBerry Bridge, an application which connects the tablet to a BlackBerry phone using Bluetooth and reads the e-mails, calendar and contacts from the handset. You can write e-mails on the tablet, but everything is saved to the phone. Nothing is left on the PlayBook once you disconnect.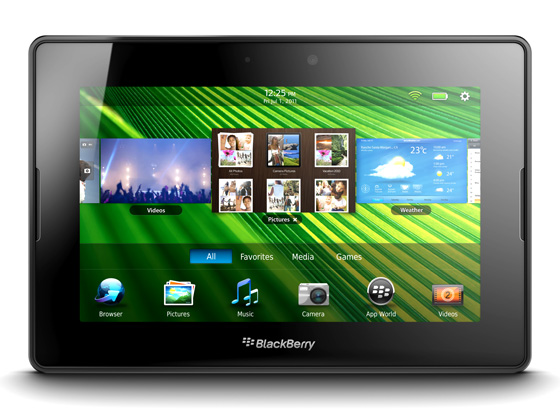 BlackBerry in name rather than function
It's actually an elegant solution which works well. But it's not perfect. Not least, you have to have a BlackBerry phone. Mind you, current BlackBerry owners are the most likely early adopters anyway – it's aimed directly at them. Still, patience is a virtue and RIM has announced a secure mail client will be released in the next few months, along with BBM, calendar and so on.