This article is more than 1 year old
RIM BlackBerry PlayBook 7in tablet
A blank slate?
The price is right?
You can play games on the PlayBook as well and RIM was keen to stress last week that Angry Birds will be available soon. As for pricing, figures are still unannounced here in Blighty. In the US, it mimics the price of the iPad 2 at $499 for the 16GB version, on that basis, there's a likelihood it will be sell for £399 in the UK.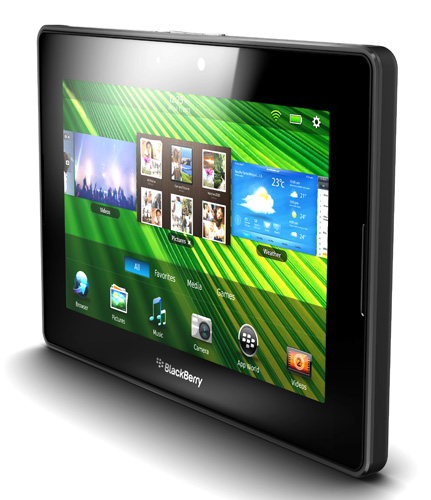 Bridge workarounds aside, BBM integration is promised and no doubt many will wait until then
RIM has created a blank canvas and equipped it with features needed for work and play, but the BlackBerry PlayBook isn't perfect, though. Its main fault, the lack of native e-mail and BBM clients, will be rectified soon and it would get a higher score if this situation didn't have a feeling of work in progress. And some will want to wait until there's the version with 3G. But the hardware is exceptional: fast, well-equipped and pleasant in the hand.
Verdict
The operating system is deeply attractive and easy to use – arguably better than Android though in need of more apps, of course. RIM's main customers are business users and some may find it too frivolous to be worthwhile. But if you want a tablet that offers strong leisure features like games, browsing and video playback plus uncompromising security, the PlayBook suggests that the future of tablet computing may not be limited to a two-horse race after all. ®
More Tablet Reviews

Motorola
Xoom
Acer
Iconia Tab
W500
Apple
iPad 2
Creative
Ziio
Archos
101

RIM BlackBerry PlayBook 7in tablet
7in tablet with a spanking new operating system based on QNX.
Price:
$499 (16GB), estimated UK price £399 RRP