E Ink and Epson are to jointly develop a electronic paper panel with a "retina display" pixel density... almost.
Apple calls the iPhone 4 screen a "retina display" because its 326 pixels per inch (ppi) density is "so high that the human eye is unable to distinguish individual pixels".
Actually, look hard enough and you can see them, but if you're not trying, you won't.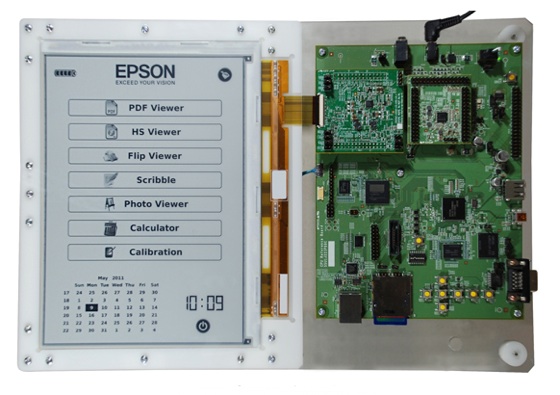 The E Ink / Epson screen will have a 300ppi, but even that will make the current Kindle's 167ppi look low res.
It'll be bigger, though: an iPad-like 9.7in to the Kindle's six. The new screen's resolution will be 2400 x 1650, and monochrome.
E Ink will develop the display itself, Epson the chip that controls the screen.
Neither firm said when the screen will appear in e-book readers you can buy. ®