Here's a snap of Ricoh's colour e-paper, which, the company claims, is two-and-a-half times brighter than anyone else's colour e-paper.
There's not much colour e-paper out there at the moment, you may have noticed, so Ricoh's boast is a mite hollow.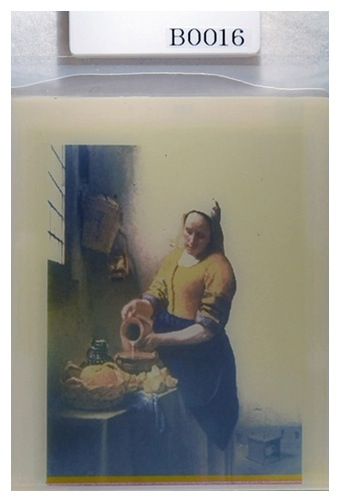 It also reckons its offering has "about four" times as wide a colour gamut as competing technologies.
The Ricoh e-paper has a reflectivity - essentially how 'white' the display looks - of 70 per cent, the company said. That compares to 80 per cent for a sheet of white photocopier paper, or 45 per cent for monochrome e-paper of the kind found in today's e-book readers.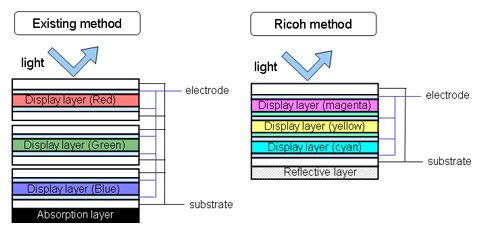 E-paper screens rely entirely on light incident on the panel for their illumination, the light bouncing back of the rear of the display and out through the coloured pixels. Ricoh said it had increased the panel's reflectivity by compressing and combining the colour filter layers, and sticking a reflective base to the stack.
Ricoh's approach to colour e-paper differs from others in that it uses cyan, yellow and magenta as its primary colours rather than the more commonplace red, green and blue.
All good stuff, but alas no word from Ricoh on when we may see its panel in kit you can buy. ®