This article is more than 1 year old
Nintendo Wii price plummets below £100
RRP cut, retailers slash it further
The price of the Nintendo Wii plunged today, with some retailers pushing the price of a bundle under the £100 mark.
With Nintendo's next console sure to hit shelves in 2012, the price-cut was inevitable. It was reported earlier this month that from 20 May, new bundles would be available and £50 would be slashed from the current Wii Sports Resort pack, lowering it to £129.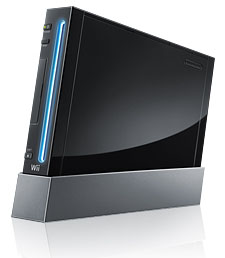 However, retailers today pushed that figure even lower, with Game, Gamestation and Amazon, all offering the bundle for £99.99. The new Mario Kart bundle is also up for grabs at the same price.
Elsewhere, Tesco lists the bundles at £109, HMV has them up for £115, while Play.com and ShopTo are more conservatively priced closer to £120.
It appears the time has come for Nintendo's "legacy console" to take a bow, so focus can fully switch to the Wii 2. An official announcement on that, though, is expected at next week's E3. ®