Drive options
Weighing only 300g with 8GB of Flash storage - the 250GB HDD model tips the scales at 400g - and measuring up at 201 x 114 x 10mm the 70 is a lot easier to throw in a bag as you head out of the door than a 101.

Fairly slim and robust too
It also feels less vulnerable - I doubt it actually is any more difficult to snap in two, but it feels like it would be, and that's what counts. Not being as long as the 101 the 70 also appears a little more stable when propped up on its fold-away stand.
Though only 2mm thinner than the 101, the 70 loses the larger device's full-sized USB port, which is a disappointment, and leaves you with just MicroUSB, mini HDMI and MicroSD card slots. No change on the wireless front though with 2.4GHz 802.11n Wi-Fi and 2.1 Bluetooth both present and correct.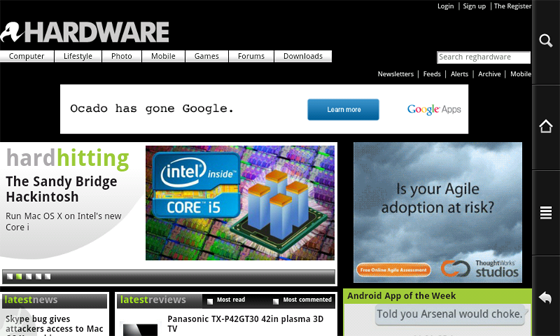 Web browser
Like all Archos tablets there are no Google apps or Android Market, but these can all be installed easily after a visit to Archos Fans to snaffle the relevant apk file.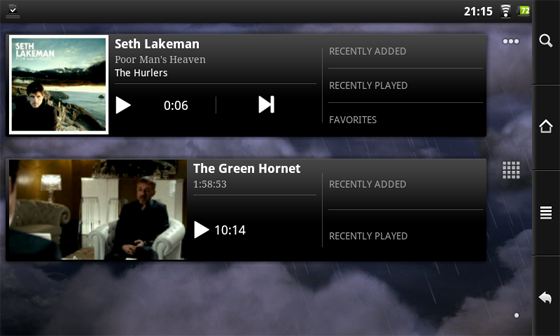 Widgets
As a media player - and I suspect this is how most 70s will spend their time - the 70 has all the usual Archos strengths and weaknesses - excellent sound quality, comprehensive audio and video codec support up to 720p resolutions but no DRM support for BBC iPlayer downloads and no ability to sync playlists from desktop MTP media players.
Similar topics