Phoning it in
With only 256MB of RAM available, performance is acceptable rather than dazzling with the Quadrant Standard benchmark turning in an average score of 1110 which is about would you could expect from a Nexus One running Froyo. In practical terms, this means that screen reorientation isn't iPad-instant and you will need to shut down any running apps before you fire up games like Angry Birds.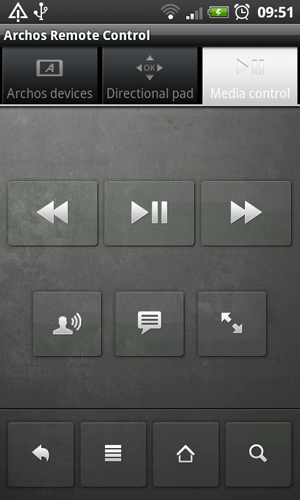 Archos remote app for your Android phone
Download Archos' free Remote Control from the Market and you can operate your tablet from any other Android device connected to the same Wi-Fi network. Handy if you have your tablet hooked to your home entertainment system.
The speakers that sit each side of the screen deserve a quick mention in dispatches - the sound they produce is loud, clear and punchy so you can easily enjoy a movie without using headphones.
For your communication needs a VGA web cam sits above the left hand speaker, where it's just little too easy to inadvertently cover with your thumb. There's also a built-in mic for headset-free Skyping.
Quibbles? Well, the surface of the screen is made of plastic rather than glass, so it's ultimately not as nice to stroke and fondle as an iPad. There's no GPS either, so you can't press it into service as a satnav, and the headphones and power jacks are exactly the same diameter and on the same side which can cause confusion. I'd also like to see an HDMI adapter bundled.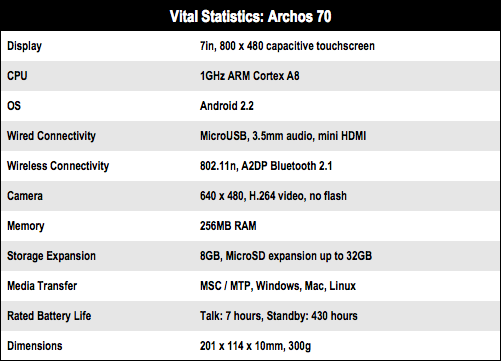 Similar topics