Review Christmas 1977, my parents bought me a copy of Pan Books' The Visual Encyclopedia of Science Fiction.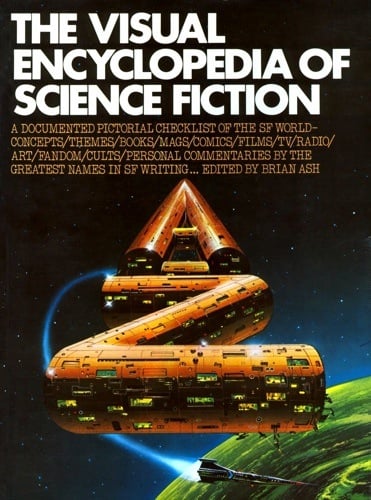 The progenitor?
I'd been reading 2000AD since April - from issue eight, since you ask - and was soon devouring secondhand paperbacks by John Christopher, John Wyndham, Arthur C Clarke and such, and eagerly devouring anything I could find about a new movie called Star Wars.
'My, the boy's keen,' Mum and Dad thought, and decided that the said reference work would introduce me to new authors and ideas.
They didn't look at it, I suspect - at least not thoroughly. Had they done so, they might not have thought a book with a section entitled 'Sex and Taboos' - introduced by the criminally underrated British writer Keith Roberts - suitable reading matter for a ten-year-old.
Looking at it now, that is clearly the most thumbed section of the book, but I lapped up the whole Encyclopedia and its huge selection of art cribbed from book covers and magazine illustrations.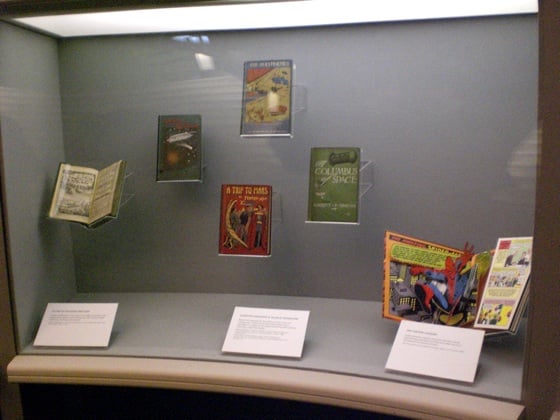 Tome machine: Out of this World looks to back in time, to books
The Encyclopedia was prefaced with a historical timeline, charting the publication of seminal works of science fiction right back beyond the 19th Century, but its main approach was to tackle SF's abiding themes: 'Spacecraft and Star Drives', 'Galactic Empires', 'Time and Nth Dimensions', 'Robots and Androids', 'Telepathy, Psionics and ESP', and such.