Review It won't be long before all HDTVs incorporate BBC iPlayer, video-on-demand services like Lovefilm and Blinkbox, and the playback of content stored on USB- or local network-connected drives.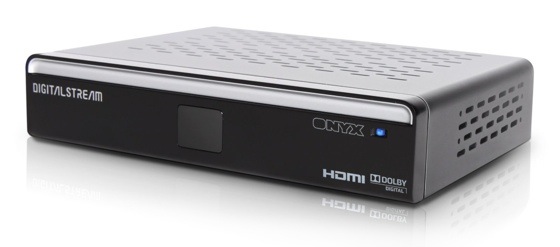 Digital Stream's DPS-1000: iPlayer inside
Heck, most sets from major brands released in the last year or two already do. Case in point: the Samsung that graces the Reg Hardware office lets me do all of the above. So does my telly at home, its iPlayer support having rendered my DVR redundant in less than a twelvemonth.
But plenty of sets don't have all these facilities, and this is where set-top boxes like the DPS-1000, from Korean outfit Digital Stream, come in, gathering content from USB drives, DLNA servers and IPTV services and feeding them through HDMI or Scart ports - the DPS-1000 has both, with a Scart cable included but not HDMI wire.
The DPS-1000 isn't especially stylish, but it is compact, and it supports a wide array of codecs and file formats. It happens to be based on UK company Oregan Networks' Onyx Media Browser (OMB) platform, but that's really of secondary concern to the user experience it provides - and here it's pedestrian.

The designed-for-drives USB ports should be round the front for easier access
OMB is modular, so the iPlayer, Lovefilm and Blinkbox services are delivered through plug-ins, each delivering a UI you'll be familiar with if you've used any or all of these offerings on the web or other devices. I had no trouble watching last week's Doctor Who and a selection of bad sci-fi flicks through my Lovefilm account.