This article is more than 1 year old
Virgin Media TV Powered by TiVo
Sky+ killer in the making?
Review TiVo is synonymous with hard disk video recording, at least in its native US. To date, its profile was lower in the UK, though a few thousand models of the original UK model were sold about ten years ago, winning it a loyal if small fanbase.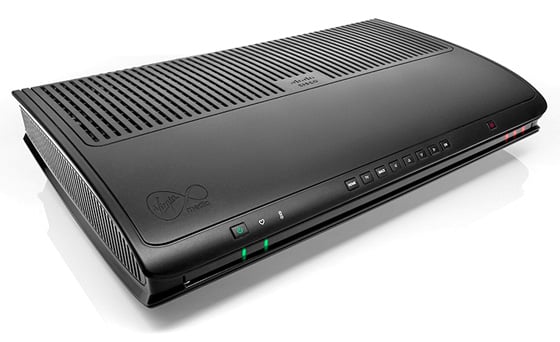 Cisco's Virgin's TiVo box: PlayStation 3-like curves and minimalist styling
That recorder is now superseded by the Cisco-produced CT8685 or to give it its official, unwieldy name, Virgin Media TV Powered by TiVo. Announced back in November 2009, the result of this exclusive UK venture with Virgin Media's cable TV network is finally available.
The old Virgin Media V+HD recorder has a clunky user interface compared to rival platforms, although the underlying cable service of pay-TV channels, catch-up and on-demand is strong. The TiVo software rearranges that content into something more coherent, user friendly and versatile.
For example, if a catch-up programme from the main broadcasters is available from last week, you'll see an icon for it if you 'time travel' backwards in the programme guide. However, this doesn't yet take you directly to programme playback and, currently, BBC content only works through the dedicated red button app – two issues that need addressing.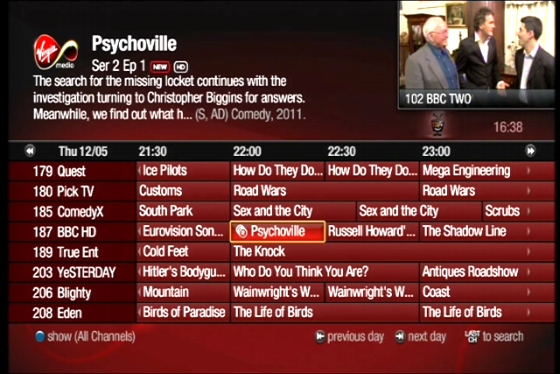 Tivo EPG
TiVo enhances the personal aspect of digital video recorders, leaving others such as Sky+ looking like relatively dumb machines. It's no surprise that Sky has been throwing money at a big ad campaign for its (fairly limited) Anytime+ on-demand facility. TiVo sifts through 14 days of TV schedules, filtering out repeats if needed, learning your preferences – aided by 'thumbs up or down' ratings and making (optional) automatic suggested recordings.