Google Wallet teams with Citi, MasterCard
Android credit card arrives 'this summer'
Google has announced its NFC-enabled Google Wallet app and introduced its first banking partner: the world's largest financial services company, Citigroup.
"Citi's role as the lead bank in Google Wallet is the latest demonstration of how we are committed to becoming the world's digital bank," Citi's Global Enterprise Payments CEO Paul Galant said in a canned statement. "Today's announcement and our active collaboration with Google will be looked at as the inflection point for how mobile payments are evolving from concept to mass utilization."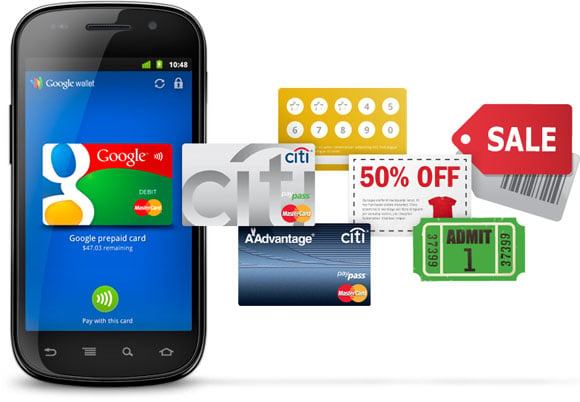 Google has high hopes that all your purchases – credit or debit – will soon be made by your Android smartphone
At rollout – so far – there will be two financial structures behind Google Wallet: a PayPass-eligible Citi MasterCard and what Google calls a "virtual" prepaid card called, reasonably enough, Google Prepaid, which can be loaded with virtual cash through any acceptable payment card.
Google says that "most people" who already have an eligible Citi MasterCard will be able to simply add it to their Google Wallet online in a service managed by payment-process veteran, First Data – but it didn't say what it meant by "most".
Google Wallet is currently being field-tested in New York and San Francisco, with release on the first Android smartphone, the Nexus S 4G from Sprint, planned for this summer. The app, Google says, will not only enable users to make purchases by waving their NFC-capable phones at a shop's MasterCard PayPass-enabled point-of-sale devices, it will also enable participating merchants to offer a raft of digital coupons, cutomer-loyalty programs, and the like.
The PayPass partnership will give the Google Wallet a fairly hefty reach when it first turns Android phones into wallets: according to Google, there are currently 124,000 PayPass-enabled stores in the US, and over 311,000 around the world.
In a nod to shoppers savvy enough to worry about device security, Google was careful to offer reassurance that security is on Mountain View's mind, as well. "[Google Wallet] will require an app-specific PIN and in the first release," their announcement reads, "all payment card credentials will be encrypted and stored on a chip, called the secure element, that is separate from the Android device memory and is only accessible by authorized programs."
In addition to the MasterCard PayPass/Citi partnership, Google also announced that it's currently working with VeriFone, Hypercom, Ingenico, VIVOTech, and others to develop SingleTap point-of-sale systems that will be Google Wallet–enabled. Sixteen retail chains are currently participating in this effort, including major deparment stores Macy's and Bloomingdale's, and bagel-brokers Noah's and Einstein Bros.
Although Google Wallet will only work with retailers out of the gate, Google Wallet's "founding engineers" Rob von Behren and Jonathan Wall note in a post on the company blog that they have broader aims, as well. "Someday, even things like boarding passes, tickets, ID and keys could be stored in Google Wallet," they propose.
And Google and today's announced partners want to share the joy. "Google, Citi, MasterCard, First Data and Sprint invite the banking community, mobile carriers, handset manufacturers, merchants and others to work with Google Wallet," they say. ®