This article is more than 1 year old
Dirt 3
Rally ho!
Review The fact that rally is a niche market, even among petrolheads, perhaps goes someway to explaining why Codemaster's Dirt franchise strives to rein in the time challenge aspects of the sport – instead favouring racing, albeit in a way which retains the drifting and suicidal cornering of the motorsport. Codemasters: good decision.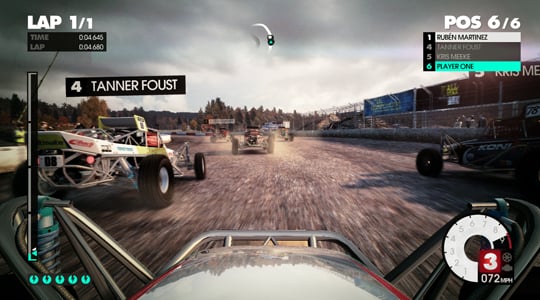 Rally forth fourth?
Indeed, by embracing the mentalness that is Rallycross (whereby drivers race on circuits with as much dirt as tarmac) the company has managed to create a hugely diverse racer. Dirt 3 still just about walks on the simulator side of racing games, but feels arcade-like enough to please speed freaks too; beating Sony's Motorstorm at its own game in the process.
It's a long chalk from the series' origins, Colin McRae Rally which first hit shelves way back in 1998 – a fine attempt at a pure simulation of the sport. Given that the game took a further nine months, after its European release, to find its way over to the US is perhaps a fairly massive indicator of why Dirt 3 crams in as many extreme, destruction derby type of races as it possibly can. Alas, pure rallying is still not particularly well followed in the States.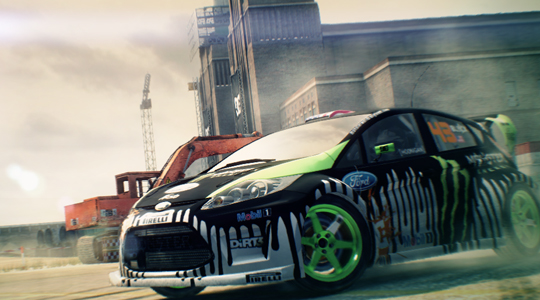 Safari car
Having booted up the game you'll first be tasked with selecting a nickname from the likes of Ace, Maverick or Jester. Suitably titled, then it's straight on into your maiden race, which, rightfully enough, is a traditional timed rally in the wooded expanses of the Alpine circuit. The more engineering-minded might be disappointed by a lack of customisation options, the rest of us will just be happy enough to select one of the two cars available and rev the engine.