Portal 2 rewards magnificent map makers
Levels of competition
A Portal 2 mapping contest has launched for avid designers to pit their skills against each other and win prizes.
Since Valve released the Portal 2 Authoring Tools earlier this month, enthusiasts have been busy customising their own maps of the game.
By entering the Summer Mapping Initiative, designers can win signed gift-packs and the chance to have their level featured on the official Portal 2 website.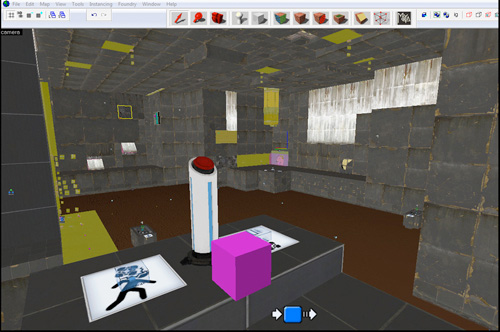 Puzzles will be judged on complexity; visual appeal and attention to detail; innovation and imagination; adherence to a general theme; and overall fun and playability.
Single-player and co-op maps are both acceptable, as long as they contain an Entry and an Exit elevator suited to the map's theme. Designs must not be completed with custom assets either.
The Summer Mapping Initiative runs until Monday June 6. For more information, visit Thinkingwithportals.com ®