Review BenQ's W1200 Full HD projector is shocking. Shockingly good that is. I've seen plenty of inexpensive single chip DLP projectors over the past few years, and while I've admired their functionality I've never hankered after a single one. Typically, they're noisy to run, prone to rainbow colour fringing – that DLP exclusive image artefact seen around objects of high contrast – and just don't have the chops for serious AV.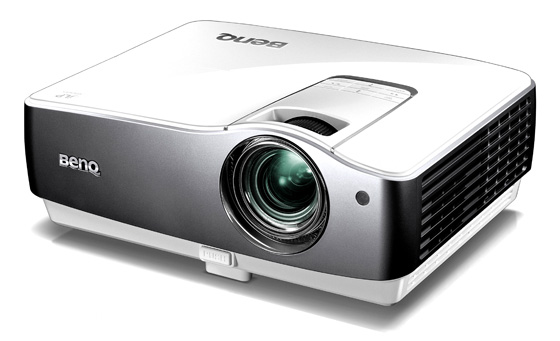 Lost halo: BenQ's W1200
But the W1200 is different, and after running one for a couple of days I actually pondered downsizing from the projector I currently own (which is more than three times the cost of this model). The W1200 is priced around £1200, but can be bought for less.
The model itself is just under 340mm wide and finished in trendy white. It's small and light enough to pull out of a cupboard when you want a big screen fix, and at just 3.6kg it won't put any great strain on your ceiling should you fancy a more permanent installation.
The connectivity covers most bases. There are two HDMIs, component and S-Video inputs, phono AV, PC D-sub input, a type B USB connector, RS232 port, 12V trigger (allowing you to automatically sync with an electric screen) and PC monitor output.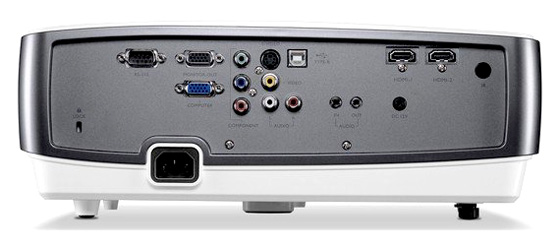 Analogue and digital connectivity
Some of this connectivity will allow the W1200 to function quite happily in a corporate AV environment, but my interest here is purely in its home entertainment talents. The projector comes with a smart, backlit remote control. Optional accessories offered by BenQ include a ceiling mounting kit and carry case.